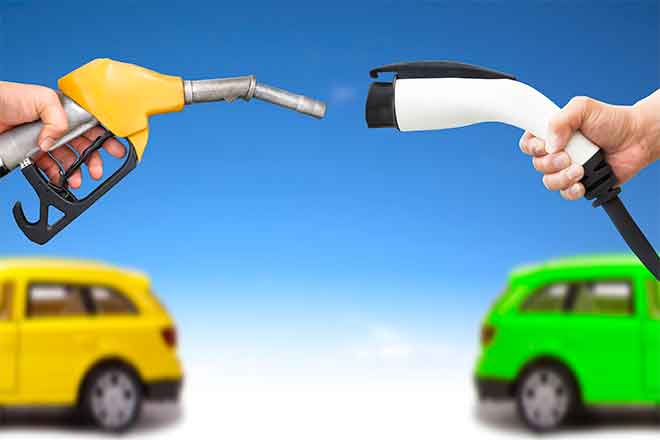 Published
Tuesday, May 30, 2023
(The Center Square) - As President Joe Biden's administration wants 50 percent of all new vehicle sales to be electric by 2030, some states are pushing bills to subsidize the industry.
In an analysis of state legislatures by, actions so far this year in multiple states offer recognition to the emergence of the industry - whether trying to make up tax revenue shortfalls or simply boosting the move away from gas and diesel automobiles.
There is a bill pending and expected to become law in Illinois that would join others passed in Tennessee and Texas. Virginia's attempt to break away from alignment with California standards failed, as did bills geared toward boosting the electric vehicle industry in Arizona and North Carolina.
Though Washington D.C. continues to move toward pushing electric vehicles, there's no new legislation this session.
Nationwide, some states remain in session; others are done.
Both chambers of the Illinois Legislature passed the Electric Vehicle Charging Act, which if signed into law by Governor J.B. Pritzker would require that a new single-family residence or a small multifamily residence shall have at least one electric vehicle capable parking space for each residential unit. Pritzker is expected to sign the legislation.
In Tennessee, Senate Bill 273 would open the door for toll lanes operated by private companies to build new lanes on the state's highways and install tolling on those lanes.
The bill, which went into effect April 17, will mean electric vehicle owners will be charged a $200 registration fee starting next year that will rise to $274 and then begin rising with the consumer price index up to 3 percent annually starting in 2027. Hybrid vehicles will begin at $100 and rise in cost starting in 2027.
Both legislative chambers in Texas passed and Governor Greg Abbott signed an electric vehicle tax into law that would require electric vehicle owners to pay $400 to register a new electric vehicle and $200 to renew registrations. The new fees are meant to offset gas tax revenue declines and help pay for road improvement costs across the state.
In Virginia, Republican lawmakers tried to repeal the state's alignment with California's vehicle emission standards but ultimately failed in the Senate. The Golden State is among the leaders in pushing green energy initiatives, such as electric vehicles.
California had no significant legislation. Last year, the California Air Resources Board implemented a regulation phasing out gas-powered cars by 2035.
Michigan lawmakers have before them more than $300 million in the governor's budget for electric vehicles and chargers. The state, a bedrock of the automotive industry, is in a pivot toward electric vehicles through a multitude of subsidies.
Governor Gretchen Whitmer's climate plan is for 2 million electric vehicles to be on Michigan's roads by 2030, up from 25,181 in 2023. A 2021 Council on Future Mobility and Electrification report says 2 million would require 10,000 Level 3 chargers and 90,000 Level 2 chargers.
Arizona lawmakers considered legislation that would have incentivized businesses to build EV charging stations, increasing the number of available opportunities to charge electric vehicles across the state. Facing opposition from state utilities, the bill failed to make it out of the Senate.