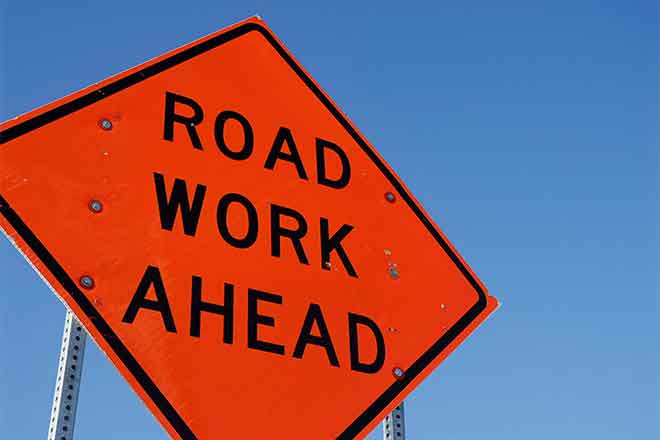 Published
Friday, August 23, 2019
By Derek Draplin | The Center Square
Colorado's highway system received a negative overall ranking in part because the state has some of the worst rural interstate pavement conditions in the country, according to a recent report.
The Reason Foundation, a libertarian research organization, ranked Colorado's highway performance and cost-effectiveness 36th in the nation. The state's overall ranking slipped five spots from last year's ranking.
The study ranks state highways systems using 13 categories. Data used to rank Colorado's highway system came from 2016 numbers submitted by the state's highway agency to the federal government.
Colorado's worst ranking in the study is for rural interstate pavement conditions, which rank 47th in the country.
"To improve in the rankings, Colorado needs to improve its rural Interstate pavement condition," said Baruch Feigenbaum, assistant director of transportation for Reason Foundation and the report's lead author. "Colorado is in the bottom five of all states in rural Interstate pavement condition."
"Compared to neighboring states, the report finds Colorado's overall highway performance is worse than New Mexico (ranks 21st), Utah (ranks 9th) and Wyoming (ranks 11th)," Feigenbaum added. "Colorado is better than some comparable states like Washington (ranks 37th), but worse than others such as Arizona (ranks 29th)."
Colorado also ranks 13th for structurally deficient bridges, 23rd in overall fatality rate, 37th for urban congestion.
The Colorado Department of Transportation says its budget is $1.55 billion a year, with about half going toward road maintenance. CDOT also says on its website that it's "really doing less with less" because the state's gas tax hasn't increased since 1991 and remains at 22 cents per gallon.
A state audit of CDOT recently found that the department has issues with the "completeness and transparency" with its budget procedures. The department spent $582.7 million more than was outlined in its budget in 2017, because it didn't include unspent revenue from the previous year.
CDOT also failed to release $29.3 million in unused construction project funds, according to the audit.
During the last legislative session, lawmakers agreed to allocate $300 million in this year's budget towards funding transportation.
Democrats in the state say the Taxpayer's Bill of Rights is preventing the state from raising more revenue to fund for roads. The constitutional amendment approved by voters in 1992 requires voter approval for all tax increases in the state. TABOR defenders said it is necessary to curb the size of government.
Colorado voters in November will decide if the state can permanently keep TABOR-granted tax refunds, which in part would help fund transportation if approved.
Last November, voters rejected two ballot measures that would have raised funds for transportation in two different ways.