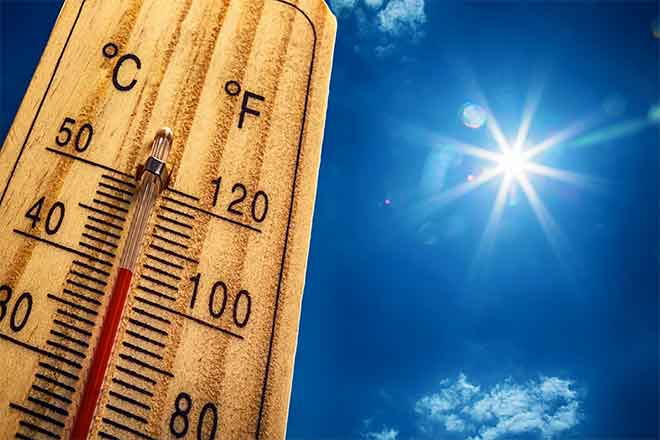 Published
Saturday, June 12, 2021
The National Weather Service has upgraded a previous excessive heat watch in portions of western Colorado to a warning, which will be in effect from noon Monday through midnight Friday.
The Grand Valley, which includes Grand Junction in Mesa County, may see high temperatures ranging from 100 to 110 degrees. The current forecast shows a high of 107 Tuesday, followed by 106 Wednesday. Temperatures above 100 are expected to begin Sunday. Records may fall during the week, which also has little chance for rain.
Overnight temperatures will be more moderate, falling to the low 60s and 70s.
The warning also includes Paradox Valley and the lower Dolores River.
According to the NWS, the extreme heat increases the potential for heat-related illnesses for people outside during the day. Such illnesses are serious and can be deadly. Staying out of the sun and in an air-conditioned building are recommended. Children and pets should not be left unattended in vehicles.
The warning extends into neighboring Utah, where much of the state will be under a watch or warning in the coming days. Sunday, a red flag warning for high fire danger will be in place for a large portion of Utah.