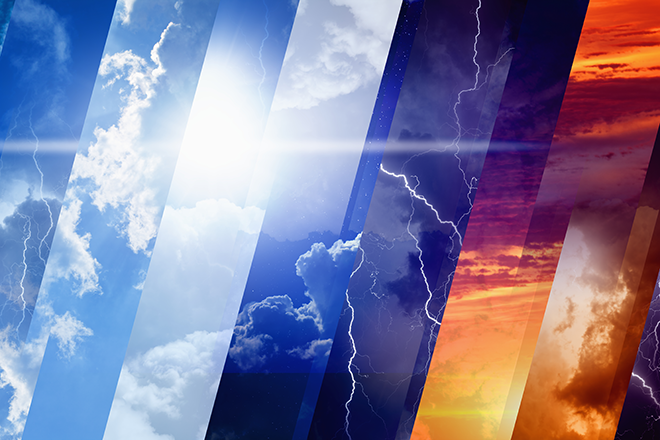 Published
Sunday, June 11, 2017
Though snow storms were still occurring in May, they seem like a distant memory as temperatures near 100 continue across the southeast plains of Colorado.
Lamar, in Prowers county, is predicted to hit 100 Sunday, while La Junta, Springfield and Eads will only be a few degrees behind. Lower 90s are expected elsewhere across southeast, while northeast Colorado will see temperatures in the 80s.
Western Colorado will also see temperatures in the 80s and 90s as a Red Flag Warning for high fire danger continues into Monday evening. Three fires in the region have burned over 700 acres.
Alerts for flooding from spring mountain runoff continue for the Arkansas River near La Junta, and Cache La Poudre River in Larimer county.
Thunderstorms may develop later today along the front range, spreading across the northern plains later in the afternoon.
Hot temperatures return Monday, and strong wind will be an issue later in the day. Gusts to 35 miles-per-hour are in the forecast. Fire danger in the area is expected to remain below alerting conditions, however the situation could change rapidly.
Temperatures cool slightly Tuesday, largely staying below 90 in the southeast, and falling to the low 80s for the northeast. Conditions Wednesday and Thursday will be similar.
Isolated afternoon thunderstorms are possible Thursday. Additional moisture is expected to move into the are next weekend.