Image
Texas among states with highest total bond obligations at over $105 billion
(The Center Square) – Texas has more than $105 billion in total bond obligations, which represents the third-highest total in the country, according to a new report.
According to the American Legislative Exchange Council (ALEC), the report is intended to "bring needed educational awareness for government debt and spending decisions that could result in future generations being saddled with higher taxes."
For the report, researchers drew a comparative analysis across the types of bonds issued, debt payment schedules, and total liability of each state.
Data was collected between July 1 and September 21, 2020, from official bond statements listed on the Electronic Municipal Market Access (EMMA) website and then cross-referenced with the state's fiscal year 2019 comprehensive annual financial report.
"Many states are continuing to use bonds to increase government spending and pass the buck to future generations of taxpayers," ALEC Chief Economist Jonathan Williams said in a statement. "But even in the near term, states that neglect to reform their budgeting practices will eventually see taxpayers leave for states with less burdensome tax and fiscal policies.
Image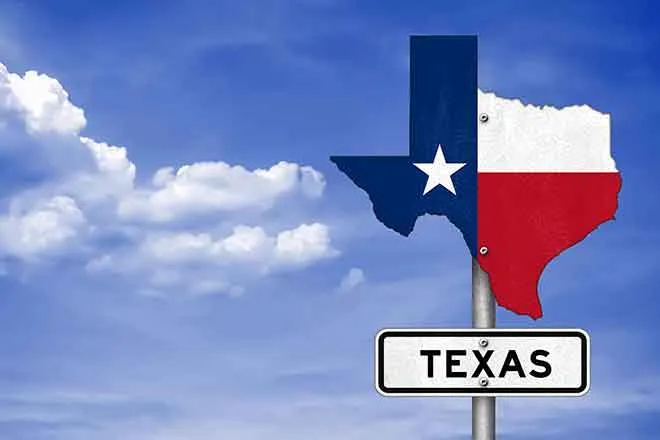 The study ranked Texas in the middle of the pack for its per-capita bond obligations, which comes out to $3,638 per resident. This total is well below Connecticut, which has a per-capita burden nearly four-times larger.  
However, the Lone Star State also has one of the highest outstanding general obligation bond totals at over $48 billion. These bonds are not backed by collateral and rely entirely on the issuer's creditworthiness and ability to levy new taxes, according to Investopedia.  
Texas also carries over $51 billion in business-type activity bonds in its portfolio, ALEC found. These bonds are backed by service fees and are not paid for by tax revenue, the study said.
Across the country, just 10 states make up more than 64% of the nation's total $1.25 trillion in bonded obligations. The total obligations of California, New York, Texas, Illinois, Massachusetts, New Jersey, Ohio, Washington, Connecticut, and Virginia combine to over $809 billion, the study found.
At the same time, the study makes a compelling case for states to adopt constitutional debt limits, Williams argued.
Indiana is one state that has a debt limit statute on its books. According to the study, Indiana carries a per-capita bond obligation of $200 per resident from a total obligation of just $1.3 billion.