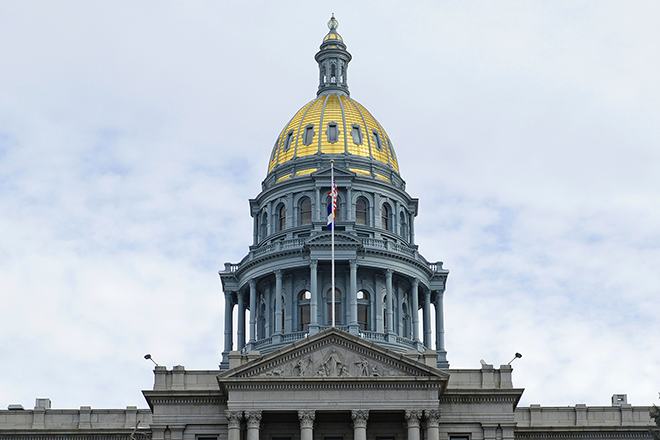 Published
Wednesday, August 14, 2019
By Derek Draplin | The Center Square
Colorado Senate President Leroy Garcia, D-Pueblo, is facing a recall effort in the wake of the last legislative session where the Democratic-controlled legislature passed several major progressive policies.
The Committee to Recall Leroy Garcia was registered with the Secretary of State's Office in March, according to filing records, but the campaign officially launched and opened an office in Pueblo on Monday, the group said.
"Mr. Garcia has clearly earned this effort to remove him from office," said Susan Carr, spokesperson for the group. "By establishing a consistent record of putting his own interests above those of his constituents, he's practically demanding the vigorous opposition he's about to face."
A recall petition from the group has yet to be approved, according to the Secretary of State's website.
The committee cites Garcia's support for new oil and gas regulations, a national popular vote measure and his lack of support for the Taxpayer's Bill of Rights (TABOR) as reasons for the recall.
"TABOR protects us from just the kind of out-of-control legislation and spending that Mr. Garcia champions," Carr said. "The state has plenty of money, thanks to the booming economy. It's a big surplus. But Mr. Garcia wants even more."
"These harsh restrictions are pretty similar to what was planned in connection with Proposition 112 in 2016, and that horrible idea was rejected by double-digit margins by Colorado voters," Carr said of Senate Bill 181, which overhauled how the state regulates the oil and gas industry.
The group also cites Garcia's firing of Senate secretary Effie Ameen as an illegal move that also necessitates his recall.
Despite his support for much of the Democrats' platform during the last session, Garcia notably votedagainst the controversial "red flag" gun control bill that was eventually signed into law.
Garcia responded to the recall effort in comments to Colorado Politics: "What are you mad about? These fringe groups want to recall people for policy differences," he said.
"I have a lot of support from Democrats, Republicans and unaffiliated voters," Garcia added. "I don't think there's an appetite for taxpayers to pay up to $275,000 for a special election."
The recall group's organizers plan on holding a meeting for petition circulators on Thursday, the press release said.