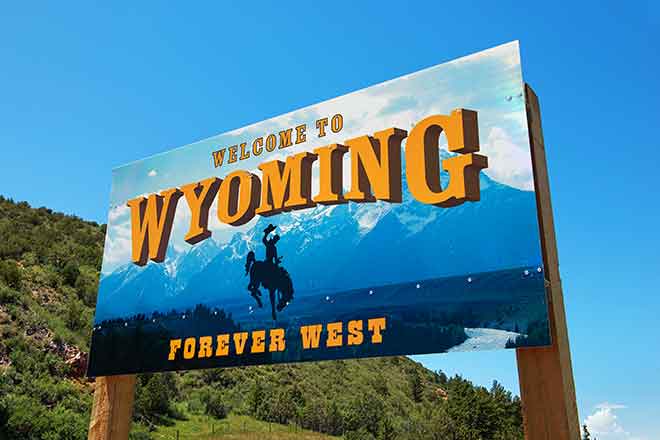 Published
Monday, August 15, 2022
(Wyoming News Service) August 27, members of the public will have a rare opportunity to visit the historic Padlock Ranch first developed for livestock in 1867, now operating as the Arapaho Ranch.
Lorre Hoffman, project coordinator with the Arapaho Ranch Field Station, said the 450,000 acre site was seen as a job-creation venture when the Northern Arapaho and Shoshone agreed to buy it in 1940.
But after the Shoshone dropped out of the deal, the Arapaho were left holding a $290,000 loan.
"This kind of debt was a horrifying thing," said Hoffman. "Someone said it was like a weight around their necks. But they paid it off in half the time they were allowed. And now the ranch is always called the pride of the tribe."
A tour organized by the Field Station and the Alliance for Historic Wyoming will include talks on the history of the ranch, a performance by Crow poet Henry Real Bird, self-guided tours, and a trip to view nearby petroglyphs created before the Bronze age.
The ranch sits about 20 miles northwest of Thermopolis, on lands first inhabited by tribes including the Crow and Shoshone. For more information and to sign up for the tour, visit historicwyoming.org.
Buildings constructed during Padlock Ranch days, which went into receivership after the 1929 stock market crash, include a large horse barn and a mansion modeled after an Italian villa.
Hoffman said the elaborate homestead was built for entertaining, and is unlike other buildings constructed at the time.
"It has a very open entry," said Hoffman. "You stand in the middle of it, and it's open all the way to the living room, and all the way to the dining room, and the enormous wide staircase that goes up with a giant window at the end. So it's very welcoming."
Padlock is considered to have been the largest sheep operation in Wyoming around 1917, and the Arapaho are working to restore its schoolhouse, company store and other structures.
Hoffman said the ranch is now widely renowned for its high-grade beef, raised naturally with plenty of space to roam and without the use of chemicals found in factory-farmed animals.
"They don't use antibiotics or hormones," said Hoffman. "The Arapaho Ranch in the late '90s was the largest organic beef producer in North America."