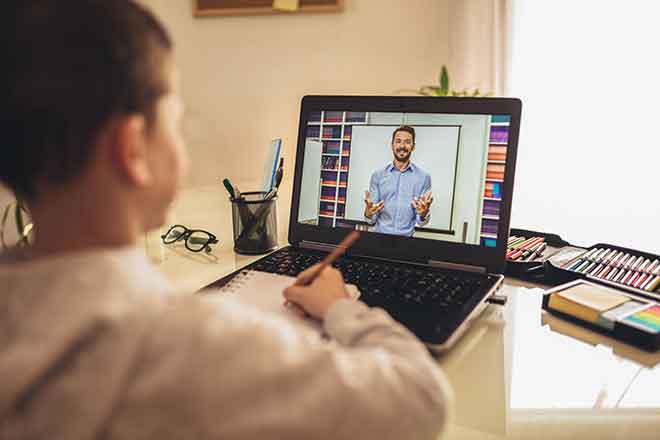 Published
Saturday, July 10, 2021
(The Center Square) - The pandemic drove nearly twice as many New Mexicans to try home schooling last year as a result of public school decisions to remain closed to in-person learning.
Before the pandemic, approximately 8,800 students were registered as home-schoolers with the state, but last year that rose to approximately 15,400 students, according to Public Education Department data.
Joe Guillen, executive director for the New Mexico School Boards Association, said the trend made sense because of the statewide school closures and difficulties associated with remote learning.
"Many of [the districts] had programs in place that they could expand to all of their enrolled students," Guillen told The Center Square. "Other districts did not have remote learning capabilities at that time so they struggled to get those up and running."
New Mexico's public schools are funded based on enrollment, meaning this trend will hit budgets. KRQE reported that Albuquerque's schools expect to lose $53 million in funding thanks to decreased enrollment.
If the defection to home-school continued, it could potentially pose a problem in years to come, Guillen said, but the state and federal governments have stepped in with additional taxpayer funding to help fill the gap.
"I would guess, again in my opinion, that the number of homeschool students will be reduced," Guillen said. "Many of them will go back to regular school."
But homeschooling is a viable option now for some.
Albuquerque resident Cynthia Sanchez, who tried home schooling her kids during the pandemic, plans to keep educating them from home because they learn more this way, KRQE reported.
"They didn't have the time catered to them to make sure they understood the material before moving ahead," Sanchez told KRQE. "I had the time available to give to the kids."
Guillen said those that find they can handle it will likely follow suit.
"I do think that many parents found, just like districts, that they could run the education programs for their students so many of them will remain as well, but I do believe it won't be as high as this year," Guillen said.