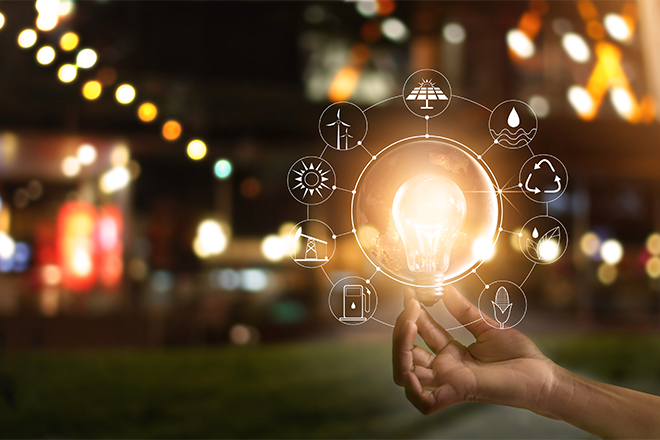 Published
Tuesday, January 14, 2020
Tri-State Generation and Transmission Association announced that it will shutter all of its coal operations in an effort to transition to renewables.
The Westminster-based Tri-State's coal-powered facilities -- a New Mexico coal-fired power plant and a Colorado coal plant and mine on the west slope along the Yampa Valley -- will shutter all operations by the end of 2020 and 2030, respectively.
"Serving our members' clean energy and affordability needs, supporting state requirements and goals, and leading the fundamental changes in our industry [to] require the retirement of our coal facilities in Colorado and New Mexico," Rick Gordon, the chairman of the board of Tri-State and a director of Mountain View Electric Association in eastern Colorado, said in a press statement last week.
"Our focus is on making these changes with the care and respect our employees and their communities deserve - easing the transition whenever and wherever possible," Tri-State CEO Duane Highley added.
The facilities are Craig Stations 2 and 3, and the Colowyo Mine between Craig and Meeker. Though the closure of the Colorado facilities are scheduled for 2030, Highley assured that the association will work with regulators and lawmakers to meet the required emissions goals set by the state. The Craig facility employs 250 people and another 219 help operate Colowyo Mine.
Craig Unit 2 was originally supposed to close in 2038, while Craig Unit 3 was scheduled for 2044 and Escalante in 2045. However, state laws in Colorado and New Mexico have set zero and reduced emissions standards of 90 and 80 percent by 2040, respectively.
The announced closures drew attention from several of Colorado's elected officials, along with industry and environmental groups.
Colorado Gov. Jared Polis, a Democrat, applauded the announcement during his 2020 state of the state address last week.
"Just this morning, Tri-State and its members announced that they will be replacing their remaining coal power in the state with thousands of megawatts of cheaper and cleaner renewable energy sources by 2030, resulting in a 90 percent reduction in the utilities' in-state greenhouse gas emissions," Polis said.
Colorado House Speaker K.C. Becker, D-Boulder, released a statement applauding "Tri-State's commitment to Colorado's clean energy future" and said that she is "impressed by the bold carbon emissions reduction target they set."
U.S. Sen. Cory Gardner, R.-Colo., announced his concern, as have other members of the state's Washington, D.C. delegation.
In a statement, Gardner said that the announcement is "terrible news for Craig and northwestern Colorado."
U.S. Sen. Michael Bennett, D.-Colo., said that "ensuring the future livelihoods of those affected by this announcement has to be a top priority as this transition plan moves forward."
U.S. Rep. Scott Tipton, R.-Colo., who represents the 3rd Congressional District, which includes Craig, released a statement expressing dismay at the pressure put on Tri-State by what he characterized as the "heavy hand of government."
The Colorado Mining Association (CMA), a trade group representing the mining industry, believes that closing the coal facilities will hurt electricity customers in the state and the communities with economies built around the industry.
The International Brotherhood of Electrical Workers Local Union 111, representing Tri-State workers, is concerned for the coming local surges of unemployment. "This will result in a loss of jobs, which are vital to Craig's economy," says the union.
Environmental groups are pleased with the announcement, in contrast. Western Resource Advocates found the move to be an important step to "help Tri-State reduce its emissions of carbon dioxide and other harmful air pollutants."
Tri-State's Escalante Station, north of Prewitt, N.M., will shutter by the end of the year, leaving 107 employees without jobs.
According to the Associated Press, local and state officials in New Mexico are concerned about the local economic impacts of the Escalante Station closure.
The main concerns include those of job scarcity in a rural region. A community meeting is planned for the coming week so that Tri-State, local, and state officials can better understand the coming impact of ending Escalante's operations.