Image
A Tribute to Judy – Part 10
JUDITH DARLENE HAMMER
MAY 31, 1938 – AUGUST 8, 2023
Train Trips
The first train trip Judy and I ever took was to southern California. We took Tony, Brenda, and Emily with us. We got off to a slow start. Our boarding station was La Junta.
Some lady got her foot stuck in the train door somewhere east of Garden City. This incident made our train several hours late.
We had time to visit Bent's Fort. They were having some kind of celebration in La Junta, so we participated in that.
When we finally started for California, we had another hurdle to jump. It had rained a little west of La Junta, and it tripped all the safety switches on the bridge for several miles. The engineers had to stop the train at every bridge and the conductor would get off the train and walk to the bottom of the creek and check the bridge even though very little water had run under it.
Image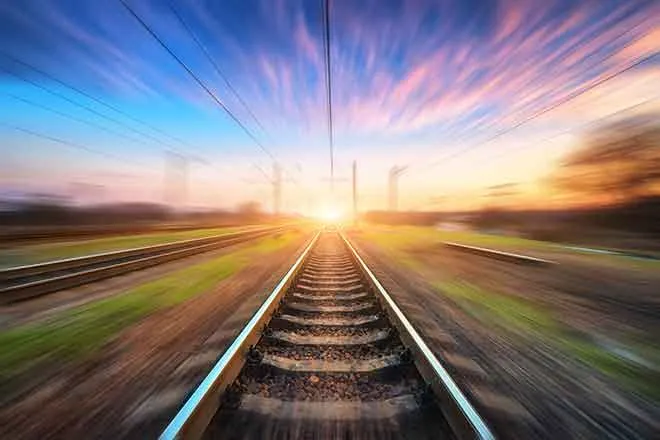 We lost a day on that ordeal. When we got into Needles, California, it was 115 degrees. The train stopped close to a Dairy Queen. I took Emily over to it and we got an ice cream cone. It was so hot the tar on the pavement was sticking to Emily's shoes.
Our plan was to rent a car in Los Angles and drive to San Diego. The only car rental available was Rent-a-Wreck. Tony and Brenda thought I was crazy, but I rented a wreck. As we were driving to San Diego there were car parts and flat tires scattered along the edge of the highway.
We had a great time visiting the famous San Diego Zoo. We spent one day at the beach. Brenda and Judy were afraid to get very far into the water. Tony and I would swim out and ride the waves back to shore. It was a lot of fun.
The return trip home was safe and uneventful. Tony and Brenda never took another train trip. Judy and I would take seven more.
Our Train Trip from La Junta to Jackson, Mississippi
On this trip, Judy and I had a layover in Chicago. We took a sightseeing boat trip through Chicago on the Chicago River. We went to the top of Macy's where we could see three different sports fields.
The next day we boarded the train and crossed the Mississippi River headed for Jackson Mississippi. We rented a car here and had an interesting adventure.
We had seen an interesting program on the TV that talked about the Red Apple Café. This place was quite small and featured pig's ear sandwiches. It was run by two Black ladies in an all-Black neighborhood. We had to try one. We went into the small café and there were two White ladies in there enjoying their sandwiches. Judy and I ate ours, but we probably wouldn't buy another one.
When we got back to our car, we were sitting there trying to figure out how to get to the Natchez Trace. A Black policeman stopped and asked us what we were doing there. He said you don't belong here.  Before he could give us directions he was called away. He told us to wait there. In the meantime a White policeman stopped. He told us we didn't belong there. He gave us directions to the Natchez Trace. That night on the TV news, they reported an altercation close to the Red Apple Cafe that afternoon.
Next: On down to Louisiana
Part 9 was published October 23, 2023, and can be found here.