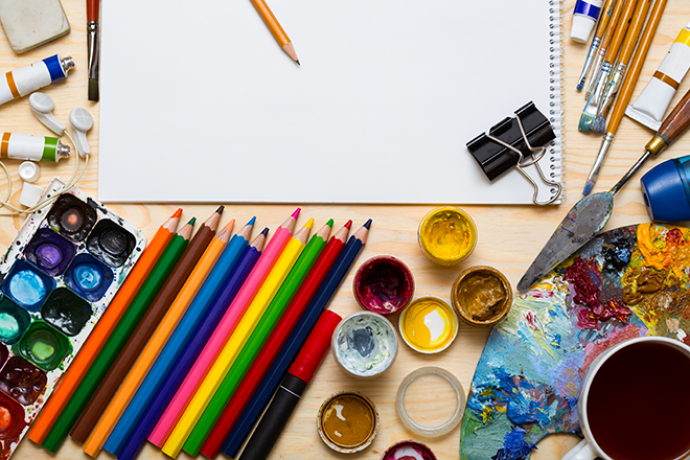 Published
Friday, June 21, 2019
The Rocky Mountain Conservancy will host a two-day class on Watercolor Brushstrokestaught by award-winning watercolor artist, Karen Ramsay.
The class will take place June 27-28 at the RMC Field Institute Building, located at 1895 Fall River Road in Estes Park, and will teach techniques and tools needed to capture the skies, mountains, water, and trees of Rocky Mountain National Park with stunning technique.
The first half-day of the course will take place in the classroom before the class ventures into the park to explore their on-site creativity for the remainder of the course. Participants should anticipate bringing a sack lunch, a lightweight foldable chair or stool, comfortable walking shoes, and their art supplies with them for both days of the course. Some short-distance walks on mostly level terrain will occur throughout the duration of the course.
Basic drawing and watercolor skills are required prior to signing up for this class.
As a graduate of the Colorado Institute of Art in Denver, Karen Ramsay brings years of experience training under accomplished artists including Charles Reid, Burton Silverman, Frank Webb, and many more. Since growing up as a young artist in Lakewood, Ramsay has continued her lifelong passions for painting and drawing and has had her work featured in the Big Sky Journal as an "Artist of the West" along with several other Colorado-based art accolades.
To register or learn more about Watercolor Brushstrokesor other classes offered by the Field Institute, call the Rocky Mountain Conservancy Field Institute at (970) 586-3262 or visit https://rmconservancy.org/