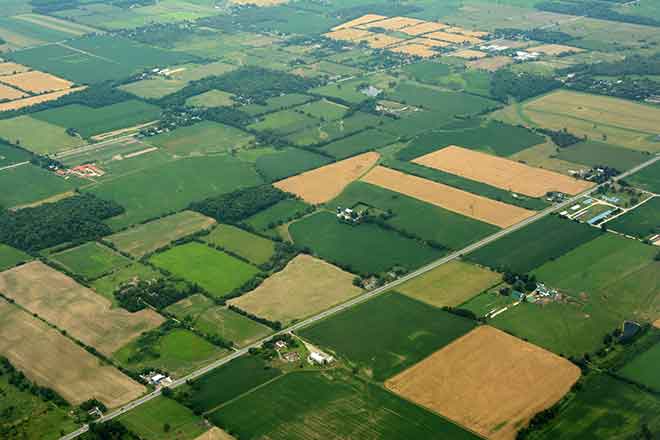 Published
Tuesday, October 30, 2018
Quickly becoming the mecca for healthy living, Colorado is passionate about fostering a healthy daily-life framework. So, how can you help out and play your part? You can support local organic farms and ranches. When you buy local goods, you invest in your community's future, help maintain family jobs, eat healthier foods, and create a better environment.
Whether you're looking for local organic vegetables, fruits, or even flowers, there's a harvest nearby. While the 2018 Colorado Farm Fresh Directoryis overflowing with wonderful options, we've highlighted a few neighborhood favorites. To find a local harvest near you, download the Farm Fresh app for convenient access to the directory listings. For the Apple version, click here. For the Android version, click here.
Ela Family Farm
Ela Family Farm established their first orchard in 1907 and has since expanded throughout western Colorado. They grow over 55 varieties of organic tree fruits. With multiple active locations, you can choose from a large fruit selection and recipes that complement them.
Aloha Organic Fruit
Best known for their 100% organic peaches, Aloha Organic Fruit grows delicious fruit throughout Colorado. They treat their produce with the utmost care, respect, and affection--you can tell with just one bite! Tour their orchard, and let them introduce you to the perfect peach.
Earth Mountain Education Farm
One of the best local organic farms in Colorado, Earth Mountain Education Farm is a recognized Ecovillage and working permaculture farm. They're dedicated to establishing relationships between humans and our environment. They manage multiple community projects, including community and school gardens, youth and permaculture internships, and The Comida Market Co-op. Come learn about the social and environmental roles that we all play.
Sage Creations Organic Farm
Located on the Western Slope of the Rocky Mountains, Sage Creations Organic Farm uses their unique environmental conditions to grow the best local organic vegetables, fruits, flowers, and herbs. But they're most famous for their "U-Pick Lavender" harvest. Immerse yourself in the sweet-smelling blossoms, and don't forget to leave with a bundle of fresh flowers.