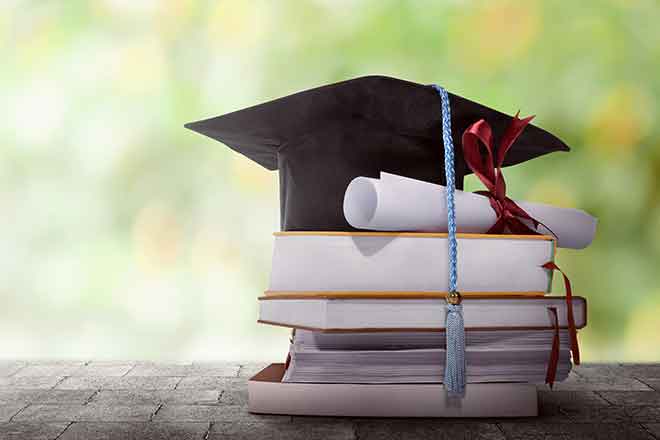 Published
Friday, August 3, 2018
The University of Wyoming accorded degrees upon the following students from Colorado at the completion of the 2018 spring semester.
The following degrees may be included on this list: BA (Bachelor of Arts); BAS (Bachelor of Applied Science); BFA (Bachelor of Fine Arts); BM (Bachelor of Music); BS (Bachelor of Science); BSAR (Bachelor of Science in Architectural Engineering); BSCE (Bachelor of Science in Civil Engineering); BSCH (Bachelor of Science in Chemical Engineering); BSCS (Bachelor of Science in Computer Science); BSFC (Bachelor of Science in Family and Consumer Sciences); BSME (Bachelor of Science in Mechanical Engineering); BSN (Bachelor of Science in Nursing); BSPE (Bachelor of Science in Petroleum Engineering); CERT (Certificate JD (Juris Doctor); MA (Master of Arts); MBA (Master of Business Administration); MFA (Master of Fine Arts); MM (Master of Music); MS (Master of Science); MSW (Master of Social Work); PhD (Doctor of Philosophy); PhRD (Doctor of Pharmacy).
The University of Wyoming provides quality undergraduate and graduate programs to 12,397 students from all 50 states and 91 countries. Established in 1886, UW is a nationally recognized research institution with accomplished faculty and world-class facilities. Offering 200 areas of study, UW provides an environment for success. A low student/faculty ratio allows for individual instruction and attention, and undergraduates often participate in cutting-edge research projects.
Arvada
Austin Joseph Buckius BA
Alyssa C. Gizinski BA
Benjamin S. Reinicke BSCH
Hannah Nicole Snyder BS
Ariana Nicole Strasheim BA
Chad Stephen Wathen BSPE
Aurora
Jonathan M. Cook BS
Tory James Corcoran MA
Lauren Michelle Cote BA
Zane J. Dacus PhRD
Sean Dyer BS
Erian Mryana Hall BA
Emma Grace Thielk BA
Melanie Lauren Washechek BSN
Kayla Diane Whiting BA
Malorie L. Williamson BA
Jay Edward Youngblood MS
Bennett
Berthoud
Nicole Lynn Hlavacek PhRD
Matt G. Marigoni PhRD
Tucker Charles Skoric BSCH
Brighton
Broomfield
Cheyenne Innocence Koch BS
McKenna Paige Meyer BS
Brush
Ethan Brost BSME
Megan Elizabeth Griffith BSN
Victoria Milano PhRD
Canon City
Alex Skerjanec BA
Timothy J. Skerjanec BS
Carbondale
Carr
Castle Rock
Carson Alan Averill BS
Sebastian Xavier J. Eckman BSCH
Hayden Frank Kuhlman BS
Cedaredge
Centennial
Amanda K. Bridges BA
Christopher Robert Dellinger BA
Sarah Marie Elliott BSME
Sierra Nicole Ely BS
Shelby Hoffmann BA
Mathew E. Ingve BSCE
Leanna Jane Kent BA
Lauren Nicole Larson BM
Zachary Taylor Lodge BSPE
James Scott MacDonald BSCH
Annalesha Nicole McCurley MS
Levi August Moeckly BS
Nicholas William Carl Reh MBA and MS
Jenna Yoches BA
Colorado Springs
Alanna G. Dassoff BS
Ashley Rose Dickerson BS
Summer Linn Halle BS
Alan Michael Herndon BA
Nathaniel Scott Lake MA
Matthew Gene List BS
Aaron T. Matel BS
Lauren Ann Mochowski BSN
Hunter James Rowe BS
Kyle W. Schinkel BS
Tyler J. Sifrit JD
Christina Ann Wilkinson PhRD
Commerce City
Jordan D. Cutler BS
Megan Darlene Verhoeff BA
Delta
Denver
Jaron Bartoszek BS
Kathleen Drumm BSN
Richard James Gigax BS
Craig Thomas Hopper BS
Kevin Jacob Kelley MFA
Andrew Carmen Monette BS
Megan Niederhaus JD
John O'Malley PhD
Haley D. Roe JD
Eaton
Elizabeth
Anna Marie Fleiner BA and BS
Darcye Ann Inhulsen BS
Englewood
Christopher R. Hornbaker JD
Xavier Lewis BSME
Koby Fox Vicksman BSCH
Erie
Sarah Elizabeth Mirabassi BS
Estes Park
Evergreen
Parker Nottingham Trower BS
Fort Collins
Colby Foss Bundy MS
Brian Thomas Cairns JD
James Curtiss MBA and PhRD
Tanner Martin Hall BA
Kaitlyn Rose Healy MA
Sarah M. Kamphaus BSCH
Ethan R. Karp PhRD
Sydney Kassandra Ketcheson BA
Tony Klemt BSN
Annie Christine Layden BA
Taylor J. Motschall BS
Shayla K. Peel JD
Daniel Carlton Rhyan BSPE
Joan M. Rice BS
Jacqueline Anne Rickett BS
Jacob Scott Ruthven BS
Gabriela Sala JD
Madeline Smithbaker BA
Vivian Perry Stuart BA
Ryan J. Taylor BA
Andrea Nichole Weber BS
Emily Louise Zachman BSN
Fort Lupton
Iysha Mercedes Garcia BA
Zachariah Marvin BSME
Frederick
Fruita
Jeremy William Franklin BSN
Makayla Rae Miracle BS
Kasey Jo Nield BSN
Golden
David Garret Case BSME
Jonathan Powell Mattison BS
Tori J. Moore BA
Logan Christopher Thompson BSCE
Greeley
Ryan Morgan Karns BA
Blake Garrett Maxey BS
John William Sereff BA
Alison A. Smerud BS
Sean C. Tyrrell BS
Grover
Hayden
Highlands Ranch
Tyler W. Bloom BA
Jeremy W. Donaldson BSPE
Scott R. Lilly BS
Sara Katharine Pepper BSN
Kori Michelle Snow BA
Andrea Faye Sobel JD
Holyoke
Johnstown
Lafayette
Alissa Rose Gutierrez BA
Tyler James Menger BSPE
Benjamin David Platt BA
Lakewood
Hope Anne Golgart BA
Clark Aaron Kelly BA
Corey Dale McSwain BSPE
Rachel Lynne Mills BSAR
LaSalle
Littleton
Samantha N. Chacon BA
Noah James Eckebrecht BSPE
Samuel Richard Hebert BS
Cori Rene Kerr BAS
Daniel Puszka PhRD
Lone Tree
Longmont
Kristina D. Caldwell MA
Kyla R. Esposito BS
Dalton E. Haase BS
Mckenzie Ann Hellbaum PhRD
Danielle R. Higgins BA
Kendra L. O'Brien BA
Erik R. Sargent BS
Lennart Triesschijn MM
Loveland
Elyssa Naomi Allen BSN
Alexis Nicole Avitia BA
Andrew James Bonfield BS
Connor Jason Dingae BSME
Anson E. Lichtfuss BSCS
Brianna Reichardt BSN
Ciara Leigh Robertson BSPE
Patrick J. Washecka-Jones BSME
McClave
Mead
Thomas Michael Jenkins BA
Merino
Milliken
Alexandria G. Downs BSN
Hailee Shaye Starr BS
Montrose
Monument
Alicia Marie Belzer BA
Nathan Patrick Brock BS
Hannah D. Carr BS
Lauren C. Hamilton BSN
Nathan T. Swaim BS
Norwood
Palisade
Parker
Natalie Elizabeth Baker BS
Hannah Marie Belleau BS
Austynne Nicole Brenize BS
Tyler Joe Carroll BA
Jason Wayne Hickman BSME
Rhemi Katherine Marlatt BA
Sean William McKay BM
Shea Morgan Ruggier BA
Andrew G. Server CERT
Peyton
Platteville
Nicholas John Staiano BSME
Pueblo West
Pueblo
Rocky Ford
Sedalia
Severance
Samantha L. Andersen BSN
Ryan David Putnam MS
Silverthorne
Snyder
Steamboat Springs
Michael Holland CERT and MSW
Mackenzie Dawn Holmberg BS
Thornton
Triston A. Berger BS
Trini W. Chan BS
Sarah N. Hankins BSME
Tiffany M. Mundhenke BS
Evangeline Ann Sinkiewicz BA
Timnath
Westminster
Archibald K. Colgan BA
Samuel Jager Garcia BSN
Leanne Gerding MSW
Branden Eugene Lahman BSCE
Jorden Nicole Larimer BS and MS
Wiley
Philip Stephen Mullins PhD
Windsor
Sydney Baker BS
Irene M. Bernal BA
Julie Marie Curtis BS
Joseph Douglas Jackson BS
Sarah Luzinski BSFC
Ryan J. Rogers BS
Danielle Marie Tognolini BSN
Zoe M. Yount BS
Wolcott