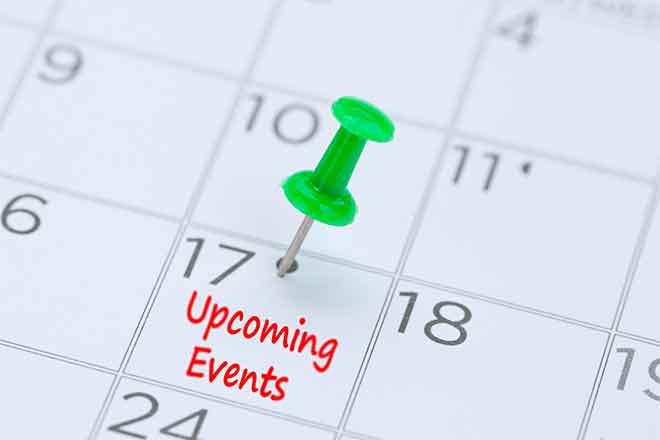 Published
Friday, November 8, 2019
Kiowa County Commissioners Meeting October Nov 14 - Open to the public 9:00am - Commissioners will recess 12 - 1 for lunch - 4 day notice is preferred for posted agenda
Eads Drivers License Schedule November 12-13-19-20-26-27
Eads Drivers License DD-214 or Active Military ID must be presented at time of renewal for Military Insignia to be placed on you license
MVR Reports available Kiowa County Clerk Office 1305 Goff St. 719-438-5421
2018 Farm Bill CRP General Signup Informational Meeting Nov. 13 from 1-3 pm. at the Johns Rawlings Heritage Center (560 Bent Ave. Las Animas, CO RSVP is due Nov. 8 at bit.ly/NovCRPMeeting.or email your RSVP to Cathy_garcia@gardner.senate.gov or call (719) 543-1324 Can't attend in person? Call in. Call in number 515-606-5318, Access Code 304525# This meeting will help you discover what changes will be affecting stakeholders who own an/or operate cropland in the Lower Arkansas Watershed
Weisbrod (Kiowa County Hospital District) Auxiliary Bazaar Nov 23, 2019. Call Linda Trosper 719-438-5777 or Madonna Pollreis 719-438-5415 for more information
Sand Creek Massacre National Historic Site Winter Hours. The park is open Monday through Friday 9am to 4pm. Closed Saturday and Sunday. Ranger programs will be offered at 10am and 2pm Monday through Friday. For more information, contact Teri Jobe, Sand Creek Massacre NHS, (719) 438-5916 or visit www.nps.gov/sand. Entrance to the Sand Creek Massacre NHS is free.
Kiowa County Public Library has a year-round book sale! Sale shelves includes a variety of books from great authors to informative reference books! Normal cost between 25C/ (kid's books) and $1.00. We also have inexpensive music CD's, some DVD movies and free magazines.