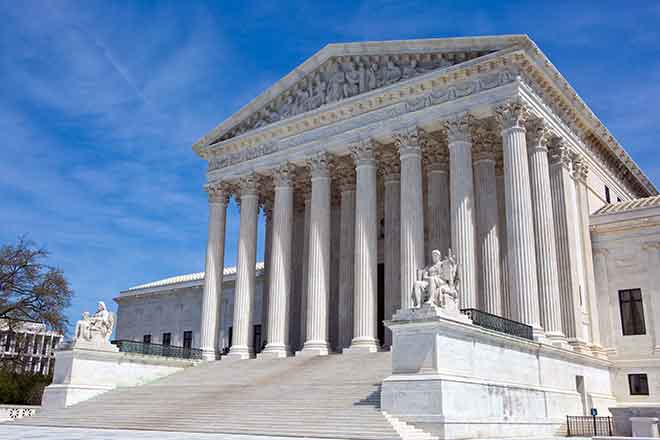 Published
Saturday, April 10, 2021
(The Center Square) - The U.S. Supreme Court ruled late Friday that California's COVID-19 restrictions on in-home religious gatherings, limiting worship to families from a maximum of three households, could not continue.
In the 5-4 decision, the Supreme Court reversed a Ninth Circuit Court of Appeals ruling allowing California Gov. Gavin Newsom's limits on people exercising their First Amendment rights to freely practice religion at home.
In its written order, the court noted that it was the fifth time it has "rejected the Ninth Circuit's analysis of California's COVID restrictions on religious exercise."
"California treats some comparable secular activities more favorably than at-home religious exercise, permitting hair salons, retail stores, personal care services, movie theaters, private suites at sporting events and concerts, and indoor restaurants to bring together more than three households at a time," the court said.
Before the state of California can limit religious gatherings more strictly than other secular activities, it must prove they are a greater risk, the court said.
"Otherwise, precautions that suffice for other activities suffice for religious exercise too," majority justices wrote.
Chief Justice John Roberts joined the court's three liberal members in dissenting, but he did not sign an opposing opinion submitted by Associate Justices Stephen Breyer, Elena Kagan and Sonia Sotomayor.
In the dissenting opinion, Kagan noted that the state also restricts secular at-home gatherings to three households.
"California limits religious gatherings in homes to three households," Kagan wrote. "If the state also limits all secular gatherings in homes to three households, it has complied with the First Amendment. And the state does exactly that."