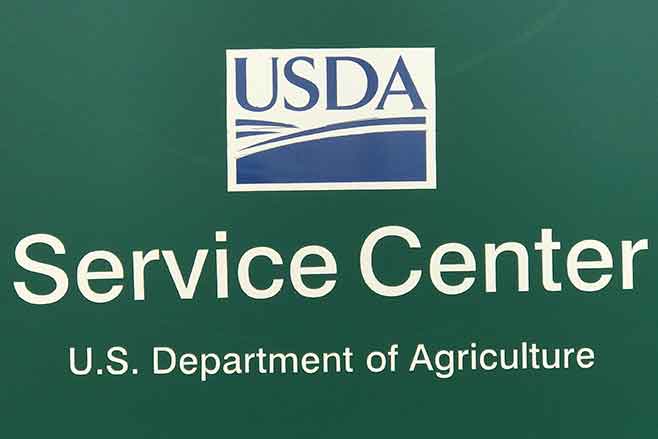 Published
Thursday, June 25, 2020
Due to the COVID-19 coronavirus pandemic, the United States Department of Agriculture implemented a unique approach to completing its missions while maximizing the safety of employees and citizens who use the services provided. Offices and service centers were closed to public, however staff remained available to assist producers by phone, email, and other means.
Now, in accordance with federal guidance, USDA is beginning a phased approach to reopening offices to in-person visitors, including its USDA Service Centers that deliver program assistance to farmers and ranchers. The reopening procedures have been developed to maximize the safety of USDA employees and the agricultural producers who rely on USDA programs and services.
The reopening status of USDA Service Centers across Colorado differs depending upon local conditions. At this time, Service Centers are not yet able to accept visitors, and agricultural producers should still call their local Service Center to schedule an appointment.
Once Service Centers are able to receive visitors, USDA's Farm Service Agency and Natural Resources Conservation Service will provide information by email, updates to farmers.gov/coronavirus, and other means. In Kiowa County, look for announcements about office and staff availability in the weekly USDA Update column from the Eads USDA Service Center. The column is typically posted to KiowaCountyPress.net each Tuesday. This week's column can be found here.