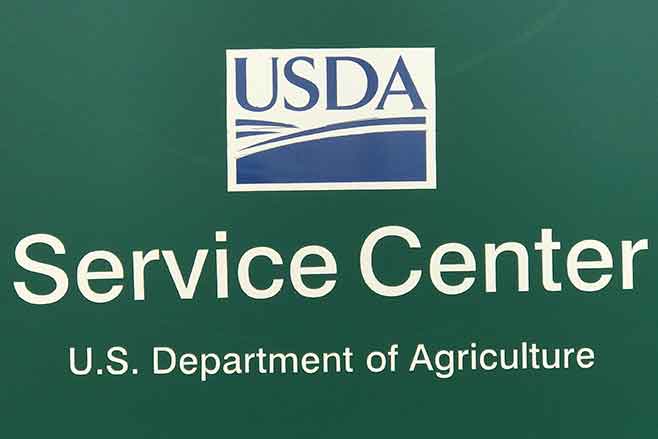 Published
Tuesday, April 23, 2019
IMPORTANT DATES TO REMEMBER:
FSA Farm Loan personnel in Eads Office - May 14th
MFP production deadline - May 1, 2019
COC Meeting - May 14 - 9:00 a.m.
CRP Primary Nesting Season March 15th- July 15th.
Disclaimer: Information in this UPDATE is pertinent to Kiowa County FSA only. Producers reading this and that do not have FSA interest in Kiowa County are advised to contact their local FSA Office.
EMAIL ADDRESS CHANGES
As part of Sonny Perdue, Secretary of Agriculture OneUSDA initiative, the office employees' email has changed. All employees primary email address changed to @usda.gov. Emails will still be received using the old email address of @co.usda.gov, but please update the contact in your phone and/or computer.
2019 COC NOMINATIONS
Once again, it's that time of the year for nominations to the County Committee. Local Administrative Area (LAA) 3 will have an election this year and nomination form (FSA-669A) are available here at the FSA Office or online. The deadline for nomination forms to be returned to the County Office is August 1st. Nominees must be an eligible voter in LAA 3. LAA 3 is currently being represented by Michael Zimmerman and the area is described as the County Road 27 (Galatea Road) west to the Crowley County line.
MARKET FACILITATION PROGRAM DEADLINE
The deadline for producers to submit or certify actual production for harvested crops for 2018 for the MFP program is Wednesday, May 1. MFP authorized payments to producers with commodities that have been significantly impacted by actions of foreign governments resulting in the loss of traditional exports.
Eligible producers or owners of the following designated commodities are eligible for MFP for the 2018 crop or marketing year:
Corn
Cotton
Sorghum
Soybeans
Wheat
Dairy (historical productions)
Hogs (7-15-18 - 8-15-18 inventory)
Fresh sweet cherries
Shelled almonds
MFP is a two-part program.
Producers were required to submit a signed CCC-910 Part D by February 28th.
The final step is to submit or certify to the actual harvested production on eligible crops or livestock by May 1.
Producers who fail to submit and sign in Part C of the CCC-910 form by the May 1 date will deemed ineligible to receive the MFP payment. Late-file provisions do not apply.