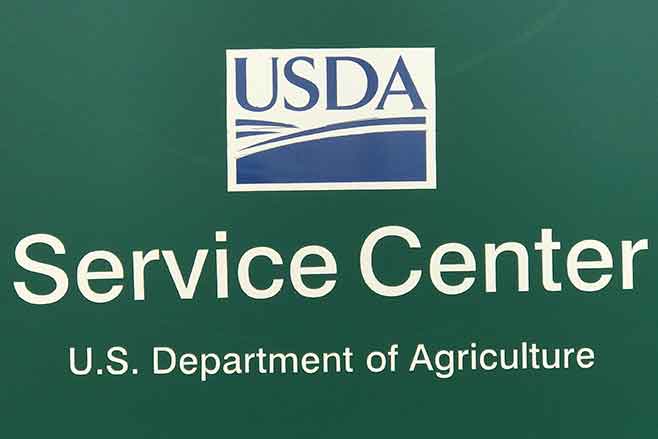 Published
Tuesday, August 11, 2020
NOTE: The Service Center is open; however, producers are required to call and schedule an appointment to visit the office. There is now a doorbell and a drop box available at the east side of the building at the entrance for producers to use
IMPORTANT DATES TO REMEMBER:
FSA 2020 ACREAGE REPORTING DATE: CONSIDERED TIMELY FILED BY AUGUST 14, 2020
TIP DEADLINE - 2020 EXPIRING CONTRACTS - AUGUST 17, 2020
CFAP - Signup May 26 - August 28, 2020
LFP - Signup ends January 30, 2021
2020 PLC YIELD UPDATE - Deadline September 30, 2020
WHIP+ signup - Begins March 23, 2020
Disclaimer: Information in this UPDATE is pertinent to Kiowa County FSA only. Producers reading this and that do not have FSA interest in Kiowa County are advised to contact their local FSA Office.
DROUGHT MONITOR
The map from this week is a map that we have not seen in 8 years as it shows 100% of Colorado in some form of drought conditions. Intensity rating from D1 (abnormally dry) to D3 (extreme), with 59% of the state reflected in D2 to D3 conditions. The 100% of the state in drought conditions has not been recorded since 2012 and this is the fourth time in two decades that all of Colorado has been designated as abnormally dry or in drought conditions. There was an article in the Denver media over the weekend, that does not paint a bright picture for the future when it comes to drought conditions for the state.
CHANGES TO CRP EMERGENCY GRAZING
As of July 29, any new requests to graze CRP under Emergency conditions will be required to abide by the following guidelines.
Producers are allowed 90 days of approved grazing however;
Grazing must cease on September 24, 2020 for producers grazing CRP acres in Kiowa County.
Grazing may continue 30 days later on October 24, 2020 if:


FSA is notified that grazing will continue
Existing cover supports additional grazing
Grazed only for the remainder of the prescribed 90 days. The 90 days begin based on the date the grazing plan and Conservation Plan is approved by FSA.
We realize that this is a big change, however the majority of the requests to graze were approved prior to this change.
CRP HAYING
Haying CRP acreage is available now through September 24, due to the fact Kiowa County is approved for Livestock Forage Program (LFP), producers wishing to hay CRP acreage will be limited to haying 50% of the contract acreage. The swathing and baling must be completed prior to September 24, 2020 and the bales must be removed within 15 days after baling.
CRP participants requesting CRP emergency haying and grazing must do the following:
Submit a signed request on a CRP-117.
Sign the terms and conditions provided by the FSA Office.
Obtain a modified conservation plan.


NRCS will be doing a field inspection prior to approval for haying. A 6-inch grass height must be present in order to be approved to hay the acreage.
CRP SU #54 Conservation Plans
NRCS is currently working on finalizing the CRP Signup 54 conservation plans. The plans must be signed by all producers on the contract and there are a number of forms that must be signed by the producer. Local producers will be notified to visit the office to sign the paperwork. For those that are receiving the information via mail or email; there will be a detailed cover letter in the envelope, and we ask that you read the cover letter before calling the office with questions. The cover letter will be very detailed and should explain what each form represents and where signatures are required. NRCS is hoping to make this a painless process - but as always if you do have questions reach out to the NRCS office. The Signup 54 contracts will take effect October 1, 2020.
Producers who made and accepted the FSA offer can reject the conservation plan and withdraw the offer without paying liquidated damages. Once the CRP-1 contract is approved, which cannot be done without an approved conservation plan, if a producer wishes to withdraw the offer will at that be subject to liquidated damages; which are computed to 25% of the annual rental payment for the contract.