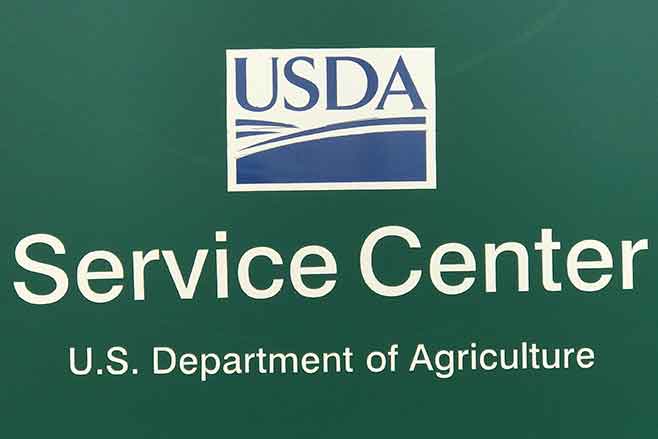 Published
Monday, September 18, 2023
IMPORTANT DATES TO REMEMBER
FALL ACREAGE REPORTING DEADLINE - NOVEMBER 15, 2023
NAP APPLICATON FOR COVERAGE DEADLINE -
Alfalfa and Grass - December 1, 2023
2023 LIVESTOCK FORAGE PROGRAM or LFP - Kiowa County eligible - deadline to apply January 30, 2024.
Disclaimer: Information in this UPDATE is pertinent to Kiowa County FSA only. Producers reading this and that do not have FSA interest in Kiowa County are advised to contact their local FSA Office.
THE USDA SERVICE CENTER HAS A DROP BOX AVAILABLE ON THE EAST SIDE OF THE BUILDING.
MOISTURE
The rain the area received on Monday couldn't have arrived at a better time and what a blessing. Wheat drilling is underway, and the moisture is welcomed.
FALL REPORT OF ACREAGE DEADLINE
Hard to believe but another acreage reporting deadline for producer isn't far away. November 15, 2023 is the final date for producers with planted wheat, rye, or triticale for 2024 harvest to submit an acreage report to FSA and crop insurance.
The 2024 aerial photos for operators with multiple farms ready to be picked up here at the office. The maps can be completed by the operator and returned to the FSA office. Once the acreage reports are completed in the computer; the producer will be notified either by email or phone call that the acreage reports are ready for signature. The acreage reports are completed in the order the maps are returned to the office. To file a crop acreage report, you will need to provide:
Crop and crop type or variety.
Intended use of the crop.
Number of acres of the crop.
Planting date(s).
Producer shares.
Irrigation practice(s).
FSA IS HIRING IN COLORADO!
The Kiowa County FSA is not hiring at this time, but there will be numerous positions announced for various areas in the state in the next few weeks. Below is a listing of current permanent and temporary positions available and the upcoming announcements. FSA uses the hiring platform https://www.usajobs.gov/ to recruit employees.
If you are interested or know of someone who might be interested, please share this information with them. Contact Claudia Drechsel at claudia.drechsel@usda.gov or 720-544-2878 if you have specific questions regarding the positions.
PERMANENT POSITIONS:
Loan Specialist Brighton, CO or Hugo, CO, Opens 08/31-09/14
Temporary Program Technician (Possible Permanent conversion) Dolores County, Open 09/15-09/29 - this vacancy may be converted to a permanent appointment.
Upcoming Positions:
Be on the lookout for the following positions that will be opening soon:
County Executive Director
Program Technician
Washington County
Moffat County
Weld County
Yuma County
Baca County
Prowers County
Otero County
Logan County