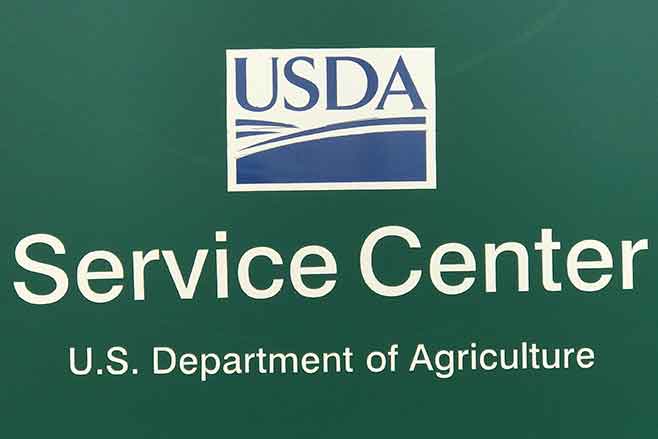 Published
Tuesday, December 3, 2019
IMPORTANT DATES TO REMEMBER:
2019 Market Facilitation Program - Deadline to apply December 6, 2019 - Call and schedule your appointment!
Farm Loan personnel in Eads Office - 2nd Tuesday every month
2019 & 2020 - ARCPLC signup - Begins October 1
COC Meeting - Wednesday, December 4 - County Committee ballot count
Disclaimer: Information in this UPDATE is pertinent to Kiowa County FSA only. Producers reading this and that do not have FSA interest in Kiowa County are advised to contact their local FSA Office.
2019 MARKETING FACILITATION DEADLINE POSTCARD
Producers who received a postcard this past week regarding the Important MFP deadline that is Friday, December 6th will need to contact their local FSA Office to ensure they are eligible for the 2019 MFP program. The postcard reads as follows:
DEC 6, 2019 Signup Deadline for Market
Facilitation Program Payment
IMPORTANT PROGRAM DEADLINE
DEC 6, 2019 - last day to submit your MFP application
Producers of alfalfa hay, barley, canola, chickpeas, corn, cotton,
crambe, dried beans & peas, flaxseed, lentils, millet, mustard seed, oats, peanuts,
rapeseed, rice, rye, safflower, sesame seed, sorghum, soybeans, sunflower seed,
temperate japonica rice, triticale, wheat, diary, hogs, fresh sweet cherries,
almonds, cranberries, ginseng, fresh grapes, hazelnuts, macadamia nuts, pecans,
pistachios, and walnuts may be eligible to signup for the Market Facilitation
Program (MFP) payment. MFP is designed to help producers significantly
impacted by actions of foreign governments resulting in the loss of traditional
exports. Contact your local FSA County Office for more details to apply or visit
If you received a postcard, contact your local FSA Office to ensure your eligible and obtain your application.
2019 PRICE LOSS COVERAGE
The 2019 projected PLC rates as of November 8, 2019 were as follows.
Wheat - .90 cents bushel
Barley - .25 cents bushel
Oats - zero
Corn - zero
Grain Sorghum .55 cents bushel
Sunflower - .0225 cents -pound
The final rates for wheat, barley and oats will be published in August 2020, corn and grain sorghum September 2020, sunflower seed November 2020.
ARCPLC PROGRAMS
There were a number of producers who were able to attend the recent ARCPLC meetings held throughout the state; however, for those that weren't able to attend. Below are basic information producers need to have to educate themselves on the 2018 Farm Bill concerning ARCPLC signup.
AGRICULTURE RISK COVERAGE (ARC)
AGRICULTURE RISK COVERAGE (ARC)
County - Protects against lower revenues - a combination of prices and yields determined by county yield and national prices.
Individual - Protects against lower revenues - determined by individual farm yields and national prices.
Protects against lower prices and is triggered nationwide based on the prices that year.
Election - Eligible producers on farm(s) with eligible covered commodity base acres can currently complete the election and enroll for 2019 and 2020.
Election Options
ARC-CO or PLC - For all covered commodities with base acres on the farm
On a crop-by-crop basis. Not applicable if an ARC-IC election is made.
ARC-IC - For all 22 covered commodities AND the farm
2019 through 2023
The election decision is unanimous
Made by all 2019 producers with a share of cropland acres on the farm
Election is integrated into the Enrollment process
Election and Enrollment are on the same form
Option to change elections is available each year beginning in 2021
For 2021: October 1, 2020 through March 15, 2021
For 2022: October 1, 2021 through March 15, 2022
For 2023: October 1, 2022 through March 15, 2023
If elections are not changed:
the elections in effect on the farm will continue
no action is required
Who must sign:
ALL producers on the farm with a share or interest in cropland acres
2019/2020 election decision
Is made by 2019 producers
Election remains in effect for 2020 - Even if producers are different in 2020
Election decision for 2021, 2022 and 2023
The option to change elections is available, but not required
Must be unanimous
Is made by all producers on the farm in the applicable year with a share of cropland acres