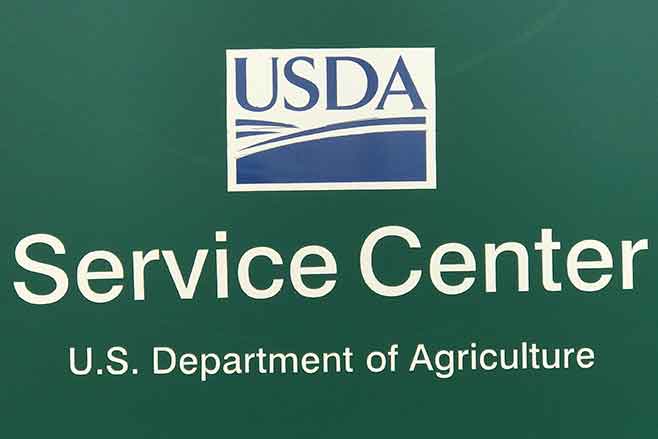 Published
Monday, December 5, 2022
IMPORTANT DATES TO REMEMBER
EMERGENCY GRAZING AVAILABLE ON CERTAIN CRP CONTRACTS
2022 LIVESTOCK FORAGE PROGRAM - Applications are being accepted. Deadline to submit signed application, January 30, 2023.
2023 ARCPLC Election and Enrollment - Deadline March 15, 2023
Disclaimer: Information in this UPDATE is pertinent to Kiowa County FSA only. Producers reading this and that do not have FSA interest in Kiowa County are advised to contact their local FSA Office.
THE USDA SERVICE CENTER HAS A DROP BOX AVAILABLE ON THE EAST SIDE OF THE BUILDING.
US DROUGHT MONITOR
The D2 drought intensity designation has expanded in the past couple of weeks to many of the counties in Eastern Colorado. With this designation, CRP emergency grazing is available for producers. In Kiowa County, call the FSA Office to begin the process. Once all the necessary paperwork is completed and FSA grants approval is when grazing the acres can begin. It is important producers remember any damage to the permanent grass cover can result in termination of the contract.
2023 ARCPLC ELECTION AND ENROLLMENT
The Kiowa County FSA Office sent out postcards this past week to operators on farms that are eligible for ARCPLC enrollment. Call the office with the program election and when the contracts are ready for signatures the operator will be notified.
Agricultural producers can now change election and enroll in the Agriculture Risk Coverage (ARC) and Price Loss Coverage programs for the 2023 crop year, two key safety net programs offered by the U.S. Department of Agriculture (USDA). Signup began Monday, and producers have until March 15, 2023, to enroll in these two programs. Additionally, USDA's Farm Service Agency (FSA) has started issuing payments totaling more than $255 million to producers with 2021 crops that have triggered payments through ARC or PLC.
2023 Elections and Enrollment
Producers can elect coverage and enroll in ARC-County (ARC-CO) or PLC, which provide crop-by-crop protection, or ARC-Individual (ARC-IC), which protects the entire farm. Although election changes for 2023 are optional, producers must enroll through a signed contract each year. Also, if a producer has a multi-year contract on the farm and makes an election change for 2023, they must sign a new contract.
If producers do not submit their election by the March 15, 2023, deadline, their election remains the same as their 2022 election for crops on the farm. Farm owners cannot enroll in either program unless they have a share interest in the farm.
Covered commodities include barley, canola, large and small chickpeas, corn, crambe, flaxseed, grain sorghum, lentils, mustard seed, oats, peanuts, dry peas, rapeseed, long grain rice, medium and short grain rice, safflower seed, seed cotton, sesame, soybeans, sunflower seed and wheat.
Web-Based Decision Tools
In partnership with USDA, the University of Illinois and Texas A&M University offer web-based decision tools to assist producers in making informed, educated decisions using crop data specific to their respective farming operations. Tools include:
Gardner-farmdoc Payment Calculator, a tool available through the University of Illinois allows producers to estimate payments for farms and counties for ARC-CO and PLC.
ARC and PLC Decision Tool, a tool available through Texas A&M that allows producers to obtain basic information regarding the decision and factors that should be taken into consideration such as future commodity prices and historic yields to estimate payments for 2022.
By the Numbers
In 2021, producers signed nearly 1.8 million ARC or PLC contracts, and 251 million out of 273 million base acres were enrolled in the programs. For the 2022 crop year signed contracts surpassed 1.8 million, to be paid in the fall of 2023, if a payment triggers.
Since ARC and PLC were first authorized by the 2014 Farm Bill and reauthorized by the 2018 Farm Bill, these safety-net programs have paid out more than $34.9 billion to producers of covered commodities.
Crop Insurance Considerations
ARC and PLC are part of a broader safety net provided by USDA, which also includes crop insurance and marketing assistance loans.
Producers are reminded that ARC and PLC elections and enrollments can impact eligibility for some crop insurance products.
Producers on farms with a PLC election have the option of purchasing Supplemental Coverage Option (SCO) through their Approved Insurance Provider; however, producers on farms where ARC is the election are ineligible for SCO on their planted acres for that crop on that farm.
Unlike SCO, the Enhanced Coverage Option (ECO) is unaffected by an ARC election. Producers may add ECO regardless of the farm program election.
Upland cotton farmers who choose to enroll seed cotton base acres in ARC or PLC are ineligible for the stacked income protection plan (STAX) on their planted cotton acres for that farm.
More Information
For more information on ARC and PLC, contact your local USDA Service Center.
Disaster Assistance for 2022 Livestock Forage Losses
Producers in Kiowa County are eligible to apply for 2022 Livestock Forage Disaster Program (LFP) benefits on small grain, native pasture, and improved pasture. The majority of the Kiowa County producers have applied for this benefit, however the deadline is fast approaching for those producers who have eligible livestock and grazing land.
LFP provides compensation if you suffer grazing losses for covered livestock due to drought on privately owned or cash leased land or fire on federally managed land.
County committees can only accept LFP applications after notification isreceived by the National Office of qualifying drought or if a federal agency prohibits producers from grazing normal permitted livestock on federally managed lands due to qualifying fire. You must complete a CCC-853 and the required supporting documentation no later than January 31, 2023, for 2022 losses.
For additional information about LFP, including eligible livestock and fire criteria, contact the Kiowa County USDA Service Center at 719-438-5851 opt. 2 or visit fsa.usda.gov.
KIOWA COUNTY FARM SERVICE AGENCY COUNTY COMMITTEE
Sean Harkness - LAA 1 - East area - Committee Chairperson
Destiny Haase - LAA 2 - Central area - Committee Vice-Chairperson
Michael Zimmerman - LAA 3 - West area - Committee Regular Member
USDA SERVICE CENTER CONTACT INFORMATION
409 E Lowell Ave.
PO Box 188 - Eads, CO 81036
Telephone 719-438-5851 FSA (Ext 2), NRCS (Ext 3). FSA Fax number: fax2mail 844-332-7501
FSA - Farm Service Agency
NRCS - Natural Resource Conservation Service
KIOWA COUNTY FARM LOAN CONTACT INFO - CALL FOR AN APPOINTMENT
Telephone 719-336-3437 (ext2)
SERVICE CENTER OFFICE HOURS:
Monday through Friday - 8:00 a.m. to 4:30 p.m.
RECEIVE USDA INFORMATION
Visit website www.Farmers.gov for up-to-date information for FSA/NRCS programs.
Receive text messages - Text COKiowa to FSANow (372-669) to subscribe.
Not currently available in Colorado.
Subscribe to GovDelivery emails: Visit www.fsa.usda.gov/subscribe or contact your local FSA Office.
For information on programs visit our website located at www.fsa.usda.gov or like us on Facebook or follow us on Twitter. USDA is an equal opportunity employer.