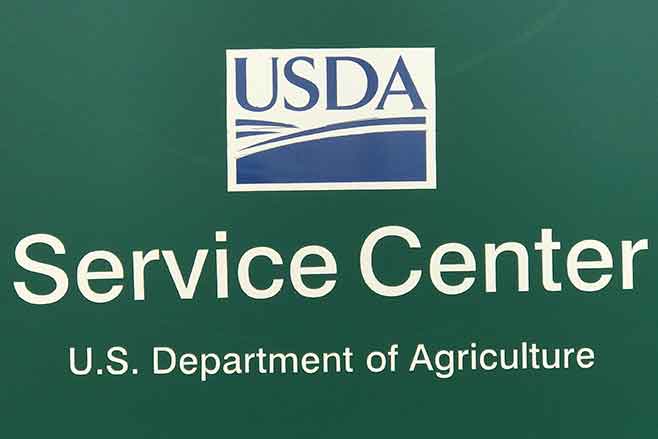 Published
Tuesday, July 23, 2019
IMPORTANT DATES TO REMEMBER:
COUNTY COMMITTEE NOMINATIONS - LAA 3 (west end) - Nominations due August 1st
FSA Farm Loan personnel in Eads Office - 2ndTuesday every month
COC Meeting - TBD
CRP Routine Haying & Grazing - 2ndSeason begins July 16th.
Marketing Assistance Loans Available -
Disclaimer: Information in this UPDATE is pertinent to Kiowa County FSA only. Producers reading this and that do not have FSA interest in Kiowa County are advised to contact their local FSA Office.
WHEAT HARVEST
From reports it appears wheat harvest is wrapping up for local producers and the yield reports seem to vary; as some indicate freeze or hail damage affected yields.
MOISTURE
Mother nature sent rain on Saturday evening at the just the right time just when wheat harvest was wrapping up. Reports vary from 4.0 inches to 3 tenths in the Eads area heading west. Crowley and Otero counties had reports of tornadoes and damaging winds. If producers in Kiowa received damage to crops or structures, please report those to the FSA Office.
HEAT
Last week the average high temperature here in Eads was 98 degrees; IT WAS HOT! The high on Friday, the 19thwas 104.
KSU FARM BILL MEETINGS
K-State state-wide meetings providing education on commodity programs on the ARC/PLC decision and other programs have been scheduled. Below mention two locations close to Kiowa county producers, there are multiple areas around Kansas that are having meetings. For a complete listing of meetings visit website http://agmanager.info/and on the right side of the page there is a complete listing of meetings, click on the 'K-state Farm Bill Meetings' and registration information and time of meeting for that location will be provided. The Leoti meeting will not be serving a meal, however in Goodland lunch will be served for those with a reservation.
Local locations
Goodland, KS
August 27, 8:30 am--12:00 noon
Elks Lodge 1523 Arcade St.
785.890.4880
Leoti, KS
August 27, 2:30-6:00 pm
Wichita County Community Building Wichita County Fairgrounds
620.375.2724
General agenda for the meetings is as follows:
Overview of Commodity Programs - ARC and PLC
How Did Your County Perform in the 2014 Farm Bill
Economics of the ARC/PLC Decision and MYA Price Outlook
SCO and Farm Bill Changes to Crop Insurance
Introduction to the OSU-KSU Farm Program Decision Aid
Farm Service Agency and NRCS
In Colorado, FSA will be receiving training on updates to programs with the 2018 Farm Bill sometime in late August. Kiowa County FSA is planning on having producer meetings, but a date for the meetings has not been scheduled.
NEW ONLINE LOAN TOOL
A new online tool can help farmers and ranchers find information on U.S. Department of Agriculture (USDA) farm loans that may best fit their operations. USDA has launched the new Farm Loan Discovery Toolas the newest feature on farmers.gov, the Department's self-service website for farmers.
USDA's Farm Service Agency (FSA) offers a variety of loan options to help farmers finance their operations. From buying land to financing the purchase of equipment, FSA loans can help. Compared to this time last year, FSA has seen an 18 percent increase in the amount it has obligated for direct farm ownership loans, and through the 2018 Farm Bill, has increased the limitsfor several loan
How the Tool Works
Farmers who are looking for financing options to operate a farm or buy land can answer a few simple questions about what they are looking to fund and how much money they need to borrow. After submitting their answers, farmers will be provided information on farm loans that best fit their specific needs. The loan application and additional resources also will be provided.
Farmers can download application quick guides that outline what to expect from preparing an application to receiving a loan decision. There are four guides that cover loans to individuals, entities, and youth, as well as information on microloans. The guides include general eligibility requirements and a list of required forms and documentation for each type of loan. These guides can help farmers prepare before their first USDA service center visit with a loan officer.
Farmers can access the Farm Loan Discovery Toolby visiting farmers.gov/fundand clicking the "Start" button. Follow the prompts and answer five simple questions to receive loan information that is applicable to your agricultural operation. The tool is built to run on any modern browser like Chrome, Edge, Firefox, or the Safari browser, and is fully functional on mobile devices. It does not work in Internet Explorer.
About Farmers.gov
In 2018, USDA unveiled farmers.gov, a dynamic, mobile-friendly public website combined with an authenticated portal where farmers will be able to apply for programs, process transactions, and manage accounts.
USDA is building farmers.gov for farmers, by farmers. In addition to the interactive farm loan features, the site also offers a Disaster Assistance Discovery Tool. Farmers can visit farmers.gov/recover/disaster-assistance-tool#step-1to find disaster assistance programs that can help their operation recover from natural disasters.
With feedback from customers and field employees who serve those customers, farmers.gov delivers farmer-focused features through an agile, iterative process to deliver the greatest immediate value to America's agricultural producers - helping farmers and ranchers do right, and feed everyone.
For more information or to locate your USDA Service Center, visit farmers.gov