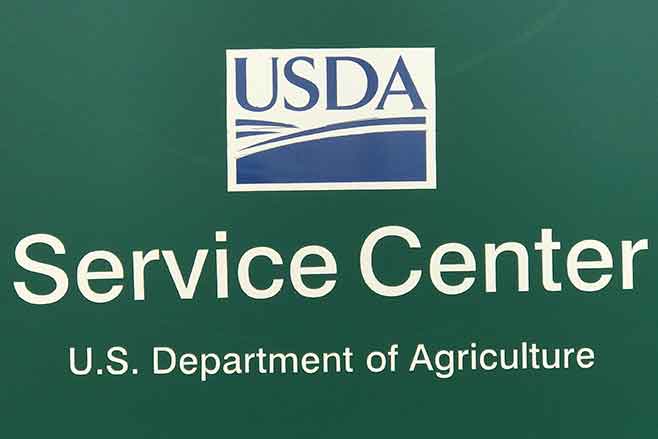 Published
Tuesday, March 3, 2020
IMPORTANT DATES TO REMEMBER:
2019 - ARCPLC enrollment - Begins October 1 - Deadline March 16
2020- ARCPLC enrollment - Deadline June 30, 2020
NAP DEADLINE - Application for coverage for spring seeded crops - Monday, March 16
2020 PLC YIELD UPDATE - September 30, 2020
Farm Loan personnel in Eads Office - 2nd Tuesday every month
Disclaimer: Information in this UPDATE is pertinent to Kiowa County FSA only. Producers reading this and that do not have FSA interest in Kiowa County are advised to contact their local FSA Office.
CRP SIGNUP IS OVER!!
The first general CRP signup in a number of years ended Friday, February 28, 2020. The signup began in December, we had a public meeting in January and wrapped it up in February. It has been a busy few months, but we have come to realize CRP signups are much more manageable with 60 days signup periods than 30 days. Ten years ago, when the contracts expiring this year were up for renewal, that is how much time FSA offices were given to get offers completed - 30 days - and those memories are still vivid.
So now that signup is over, producers wonder what the next step is in the process. A breakdown is below.
Next week, all submitted offers will be uploaded to the National Office, and USDA will determine a cost factor and a national Environmental Benefits Index (EBI) number.
National Office will notify county offices of the offers that are acceptable and rejected.
County offices will notify producers of the results of the offer, by written letter.
Producers with accepted offers will determine if they wish to continue on with the process of beginning a Conservation Plan with NRCS. Producers who wish to NOT continue on, will NOT be penalized.
Producers with rejected offers - must remember that the existing contract is in effect until September 30, 2020. Do not do anything to the land that may jeopardize compliance in this last year. Before considering any activity, contact the FSA office first.
At this point, we believe, but have not been officially notified of any date - but our best guess is hopefully when the month of April rolls around we will begin notifying producers.
SUCCESSION TO CRP OFFERS
Producers who have made an offer to enroll the expiring CRP contact(s) for another 10 years, need to be aware that there can be no succession to an existing offer.
FSA policy states the following:
Succession - in - interest rights DO NOT apply to CRP offers to participate, except for:
Immediate family members of the producer that submitted the offer.
A person, or entity taking title to the land offered when the producer that submitted the offer dies.
There is a difference between an 'offer' and an 'approved contract'. Current CRP owners and potential buyers need to contact their local FSA Office for more information concerning expiring contracts in an offer status.
ARC-PLC DEADLINE
Monday, March 16, 2020 is the deadline for 2019 ARCPLC enrollment. The majority of Kiowa County producers have been contacted. All signatures must be obtained March 16, 2020 - therefore is you are an operator who does not have power of attorney for non-resident owners with a share of the crop, you need to be contacting the FSA office ASAP, so that there is ample time given to obtain those signatures.
Failure to make an election for 2019 will result in a default election of the previous election and all producers will be ineligible for 2019 payments.