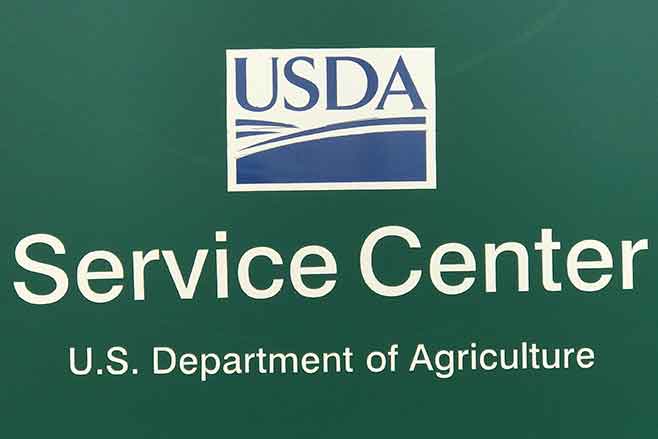 Published
Tuesday, May 28, 2019
IMPORTANT DATES TO REMEMBER
2019 SPRING CROP CERTIFICATION DEADLINE - JULY 15 - call and schedule your appointment!
OPERATORS: Visit the office to sign the CCC-633EZ LDP form for 2019 crops.
FSA Farm Loan personnel in Eads Office -June 11
COC Meeting - TBD
CRP Primary Nesting Season March 15th- July 15
Disclaimer: Information in this UPDATE is pertinent to Kiowa County FSA only. Producers reading this and that do not have FSA interest in Kiowa County are advised to contact their local FSA Office.
MAY COLD WEATHER
There are concerns regarding freeze damage to the wheat crop, due to the cold temperatures on the morning of the May 22. Temperatures here at the FSA Office for that morning were:
Midnight - 36
2-4 A.M. - 32
5 A.M. - 30
6 A.M. - 31
8 A.M. - 44
The temperature did drop below freezing for a few hours; however, once the sun came out the temperatures rose, and the high for that day was 65. We have heard reports from other areas in the county that did show lower temperatures through the early morning hours. If you do see freeze damage, contact your crop insurance agent and discuss your options. If the wheat is not insured; complete a Notice of Loss with the FSA Office if you are seeking failed acreage credit.
TRAINING
Two FSA employees will be attending Farm Bill training the week of June 10-14. There will be one employee working in the office that week. We ask that you please plan accordingly when visiting or calling the office and please be patient.
2019 MFP PROGRAM
The news of last week was the announcement of the 2019 MFP program. As with most FSA programs, the FSA employees hear the news at the same time as the public. The office has received no official procedure or instructions on the program. From reading news releases, this year's program will be based off acres planted in 2019 and cannot exceed acres planted in 2018. There are lots of questions regarding the program and when FSA receives procedures for the program, we will pass the details on to the producers.