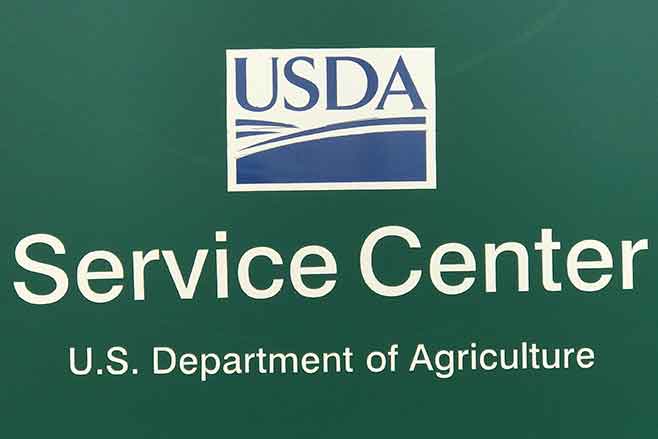 Published
Monday, October 31, 2022
IMPORTANT DATES TO REMEMBER
SERVICE CENTER CLOSED - Friday, November 11, 2022 - Veteran's Day Holiday
FALL REPORT OF ACREAGE DEADLINE- November 15, 2022.
NAP APPLICATION DEADLINE - Grass and Alfalfa - December 1, 2022
LIVESTOCK FORAGE PROGRAM - Applications are being accepted. Deadline to submit signed application - January 30, 2023.
Disclaimer: Information in this UPDATE is pertinent to Kiowa County FSA only. Producers reading this and that do not have FSA interest in Kiowa County are advised to contact their local FSA Office.
THE USDA SERVICE CENTER HAS A DROP BOX AVAILABLE ON THE EAST SIDE OF THE BUILDING.
NOVEMBER ALREADY
Hard to believe we're in the final 60 days of 2022. Fall harvest in the area is in full swing, calves are being sold, the cooler weather is nice, but some moisture would be welcome.
SERVICE CENTER CLOSED
The Service Center will be closed Friday, November 11, 2022, in observance of Veteran's Day. The office will re-open Monday, November 14, 2022.
NEW EMPLOYEE
The FSA Office is happy to welcome a new employee, Teri Ellis. Teri started October 11, 2022, and is learning the ins and outs of FSA. Welcome aboard, Teri!
FALL ACREAGE REPORTING
An email was sent out this past week to producers who have not completed fall acreage reporting of planted wheat, rye and/or triticale. The deadline to report planted acres is Tuesday, November 15, 2022, and with a holiday on the 11th that leaves 8 working days for producers to meet the deadline. If producers have reported acres to crop insurance or FSA prior to November 15, 2022, a late filing fee of $46.00 per farm will not be assessed. If you have reported the planted acres to crop insurance, please contact your agent and have them share that information with the office. FSA and crop insurance agents work together to ensure that producers meet the deadline. Kiowa County will not be using a register for acreage reporting; therefore, acreage reports after November 15, 2022, that have not been reported to crop insurance will be assessed a late-file fee.
COUNTY COMMITTEE ELECTION
COC Election time again. This year LAA or Local Administrative Area 3, which is the western portion of the county will be holding an election, this area is better described, beginning at County Road 27 (Galatea Road) west to the Kiowa/Crowley County line. Eligible voters in this area will be receiving ballot later in November.
Current COC member, Michael Zimmerman is the candidate for this year's election. Michael has been a COC member for the past 6 years. Michael farms wheat, grain sorghum and millet north of Galatea and into Lincoln County. Michael and his wife Julie have two children, son Landon and daughter Marley and live on the family farm.
U.S. DROUGHT MONITOR
I haven't mentioned the Drought Monitor for a few weeks. This week's monitor moved portions of Kiowa County into a D1 drought designation from a D0 designation. The High Plains area has severe D3 and extreme D4 drought that continues to plague Kansas and Nebraska. There is still some D3 and D4 conditions in the northeast portion of Colorado.