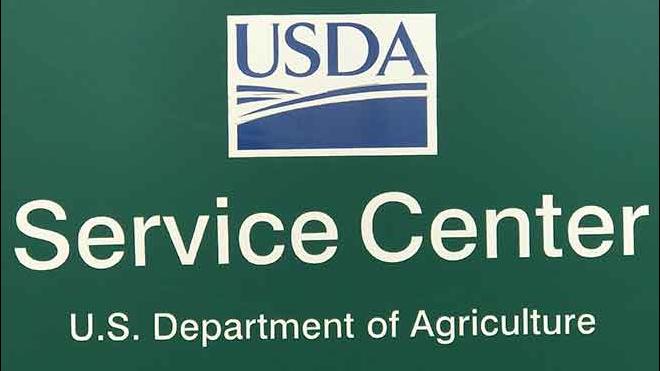 Published
Friday, February 5, 2016
IMPORTANT DATES TO REMEMBER:
CRP General signup - deadline for offers - Feb. 26, 2016 -
Dec. 7, 2015 - Aug. 1, 2016 - 2016 ARC-PLC Enrollment
Monday, February 15th - SERVICE CENTER CLOSED - President's Day
March 15 - NAP application closing Date for spring seeded forage crops
TAX INFORMATION
Producers should have received their 2015 1099's in the mail the end of January. FSA always request that producers verify the information on the 1099 for accuracy. Be certain that the amount on the 1099 agrees with deposits. Also be reminded, 1099's are not sent to producers who earned less than $600.00. Contact your FSA office with any questions or concerns.
PRICE LOSS COVERAGE (PLC) RATES
Each month USDA updates the projected 2015 Price Loss Coverage (PLC) payment rates for each covered commodity. At the end of January projected 2015 payment rates were the following for each commodity:
Wheat - .50 bu.
Barley - 0.0
Oats - .20 bu.
Corn - .10 bu.
Grain Sorghum - .65 bu.
Sunflowers - .0170 cwt.
Be reminded, the marketing year for each commodity is different. Ex. Wheat marketing year doesn't end until May 31st and the final rate isn't published for another 30 days after that. FSA won't issue payments until after October 1st. We encourage producers to view the following website for updated prices and other information regarding the ARC-PLC program. http://www.fsa.usda.gov/programs-and-services/arcplc_program/arcplc-program-data/index.
PLC payments are computed as follows.
Farm base acre x 85% x Farm PLC yield x share x rate =
The base acres and PLC yield are farm and commodity specific.
Be reminded, producers had to either elect or were defaulted into the PLC program during the election period last year for the farm/commodity to garner a payment. The base acres and PLC yield are farm and commodity specific.
USDA SERVICE CENTER CONTACT INFORMATION
Telephone 719-438-5851
FSA (Ext 2)
NRCS (Ext 3
FSA Fax number: fax2mail 844-332-7501
E-mail individuals firstname.lastname@co.usda.gov (Example firstname.lastname@co.usda.gov
dawna.weirich
charla.ferris
hallie.barlow
marvin.watson
marlin.miller
lacy.vancampen
KIOWA COUNTY FARM LOAN CONTACT INFO
Telephone 719-336-3437 (ext2)
Natalie Bond
Mary Rhoades
SERVICE CENTER OFFICE HOURS:
Monday through Friday
8:00 a.m. to 4:30 p.m.