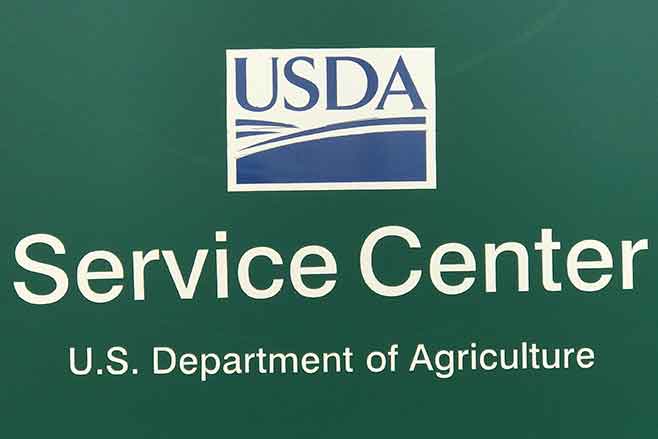 Published
Saturday, August 13, 2016
By Eads USDA Service Center Staff
IMPORTANT DATES TO REMEMBER:
CCC-633EZ Page 1 - Loan Deficiency Payment (LDP) agreement and request - MUST BE SIGNED AND ON FILE WITH FSA OFFICE BEFORE SELLING THE GRAIN.
COC meeting - September 13th
2nd Tuesday each month - Farm Loan personnel in Kiowa County FSA Office.
CRP GRASSLANDS SIGNUP - No date announced for deadline.
Loan Deficiency Payments
The office will begin issuing LDP payments to producers who have completed the required CCC-633ez page 2 'request for LDP' next week. There are a few producers who have requested the LDP - however are missing eligibility paperwork. Be certain to check your email and postal mail for any forms to complete for the office.
Producers who have sold their grain can still be eligible for an LDP payment on the bushels. The deadline to request the LDP is March 31, 2017 - for sold bushels the FSA office will use the rate for the day the producer sold the grain or in FSA terms 'lost beneficial interest' which means title and control of the grain. A completed CCC-633ez page 2 must be completed to request the LDP.
Again the website to check daily LDP rates is as follows:
http://www.fsa.usda.gov/programs-and-services/price-support/ldp-rates/index
CRP CONTRACT MANAGEMENT CHANGES
As was mentioned in last week's article, there have been a major change concerning the percentage of the land that must have an activity performed for the required Mid Contract Management. In Kiowa County this will affect a large number of producers. The NRCS and FSA office sent out letters this since the recommendation letters were mailed out. Producers who have not completed a Mid Contract Management will have to complete a management activity on 100% of the acres. This means that producers with the recommendation to complete light disking on their CRP acres will have to complete that practice on 100% of the acres over two separate years. The NRCS and FSA offices will begin notifying producers with another letter of the new requirements. It is important that producer that have not completed a Mid Contract Management contact either the FSA or NRCS office for further details.
USDA Offers Targeted Farm Loan Funding for Underserved Groups and Beginning Farmers
The USDA Farm Service Agency (FSA) reminds producers that FSA offers targeted farm ownership and farm operating loans to assist underserved applicants as well as beginning farmers and ranchers.
USDA defines underserved applicants as a group whose members have been subjected to racial, ethnic, or gender prejudice because of their identity as members of the group without regard to their individual qualities. For farm loan program purposes, targeted underserved groups are Women, African Americans, American Indians and Alaskan Natives, Hispanics and Asians and Pacific Islanders.
Underserved or beginning farmers and ranchers who cannot obtain commercial credit from a bank can apply for either FSA direct loans or guaranteed loans. Direct loans are made to applicants by FSA. Guaranteed loans are made by lending institutions who arrange for FSA to guarantee the loan. FSA can guarantee up to 95 percent of the loss of principal and interest on a loan. The FSA guarantee allows lenders to make agricultural credit available to producers who do not meet the lender's normal underwriting criteria.
The direct and guaranteed loan program provides for two types of loans: farm ownership loans and farm operating loans. In addition to customary farm operating and ownership loans, FSA now offers Microloans through the direct loan program. The focus of Microloans is on the financing needs of small, beginning farmer, niche and non-traditional farm operations. Microloans are available for both ownership and operating finance needs. To learn more about microloans, visit www.fsa.usda.gov/microloans.
To qualify as a beginning producer, the individual or entity must meet the eligibility requirements outlined for direct or guaranteed loans. Additionally, individuals and all entity members must have operated a farm for less than 10 years. Applicants must materially or substantially participate in the operation.
For more information on FSA's farm loan programs and targeted underserved and beginning farmer guidelines, visit www.fsa.usda.gov/farmloans
USDA SERVICE CENTER CONTACT INFORMATION
Telephone 719-438-5851 FSA (Ext 2), NRCS (Ext 3). FSA Fax number: fax2mail 844-332-7501
E-mail individuals firstname.lastname@co.usda.gov (Example firstname.lastname@co.usda.gov, dawna.weirich, charla.ferris, hallie.barlow, marvin.watson, marlin.miller,
KIOWA COUNTY FARM LOAN CONTACT INFO
Telephone 719-336-3437 (ext2) Natalie Bond; natalie.bond@co.usda.gov; Mary Rhoades, mary.rhoades@co.usda.gov
SERVICE CENTER OFFICE HOURS:
Monday through Friday - 8:00 a.m. to 4:30 p.m. By appointment only on Friday.
FSA INFORMATION
For information on programs visit our website located at www.fsa.usda.gov or like us on Facebook, or follow us on Twitter.