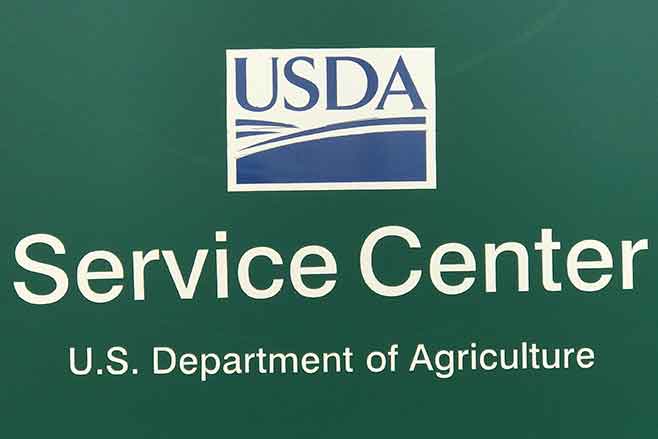 Published
Friday, December 16, 2016
By Eads USDA Service Center Staff
IMPORTANT DATES TO REMEMBER:
2nd Tuesday each month - FSA Farm Loan personnel in Kiowa County FSA Office. CANCELLED FOR DECEMBER.
SERVICE CENTER CLOSED - December 26th & January 2nd
SERVICE CENTER CLOSED - January 16th - Martin Luther King Jr. birthday
Disclaimer: Information in this UPDATE is pertinent to Kiowa County FSA only. Producers reading this and that do not have FSA interest in Kiowa County are advised to contact their local FSA Office.
MERRY CHRISTMAS
This will be the last UPDATE for the year and did the year go fast. We wish all our producers and customers a Merry Christmas and a Happy, Healthy 2017. We hope you enjoy time with family and friends.
COUNTY COMMITTEE ELECTION
Michael Zimmerman is the newest member of the Kiowa County Committee. Ballots were counted on Wednesday, December 14th. Michael will be the represent producers in the western portion of the county beginning January 1st. Michael comes to the Committee with experience on the farm and ranch and also as a former FSA temporary employee. Welcome aboard Michael.
THANK YOU JEFF SALISBURY!
Jeff Salisbury, who has been on the County Committee for the past 9 years was term limited and was unable to seek re-election. Jeff has served as the Chairman for the past three years and has done an outstanding job representing the producers and implementing Farm Programs. He has always been willing to make field visits, assist in measuring grain bins and just do whatever was needed to help. Thank you Jeff for your service and your time for the past 9 years.
LDP RATES
Be reminded, producers who have sold wheat can still request an LDP if they haven't done so through their local FSA office. Contact the local FSA office to learn more.
Producers with grain on the farm can request an LDP or a Marketing Assistance Loan; but not both on the same bushels.
The website to check daily LDP rates is as follows:
http://www.fsa.usda.gov/programs-and-services/price-support/ldp-rates/index
FSA's Customer Self-Service Portal
The U.S. Department of Agriculture (USDA) Farm Service Agency (FSA) has launched a new tool to provide farmers and ranchers with remote access to their personal farm information using their home computers. Farmers and ranchers can now view, print or export their personal farm data all without visiting an FSA county office. The program, known as FSAfarm+, provides you with secure access to view your personal FSA data, such as base and yields, Conservation Reserve Program data, other conservation program acreage, Highly Erodible Land Conservation and Wetland Conservation status information, field boundaries, farm imagery, name and address details, contact information and membership interest and shares in the operation. This data will be available in real time, at no cost to the producer and allow operators and owners to export and print farm records, including maps. Producers also can electronically share their data with a crop insurance agent from their own personal computer. Farm operators and owners first will need "Level 2 eAuthentication" to access the web portal. This level of security ensures that personal information is protected for each user. Level 2 access can be obtained by going to www.eauth.usda.gov, completing the required information and then visiting your local FSA office to finalize access. For more information on FSAfarm+, the customer self-service portal, contact your local FSA office. To find your local FSA county office, click http://offices.usda.gov.
USDA SERVICE CENTER CONTACT INFORMATION
Telephone 719-438-5851 FSA (Ext 2), NRCS (Ext 3). FSA Fax number: fax2mail 844-332-7501
E-mail individuals firstname.lastname@co.usda.gov (Example firstname.lastname@co.usda.gov, dawna.weirich, charla.ferris, hallie.barlow, marvin.watson, marlin.miller
KIOWA COUNTY FARM LOAN CONTACT INFO - CALL FOR AN APPOINTMENT
Telephone 719-336-3437 (ext2) Natalie Bond; natalie.bond@co.usda.gov; Mary Rhoades, mary.rhoades@co.usda.gov
SERVICE CENTER OFFICE HOURS:
Monday through Friday - 8:00 a.m. to 4:30 p.m. By appointment only on Friday.
FSA INFORMATION
For information on programs visit our website located at www.fsa.usda.gov or like us on Facebook, or follow us on Twitter.