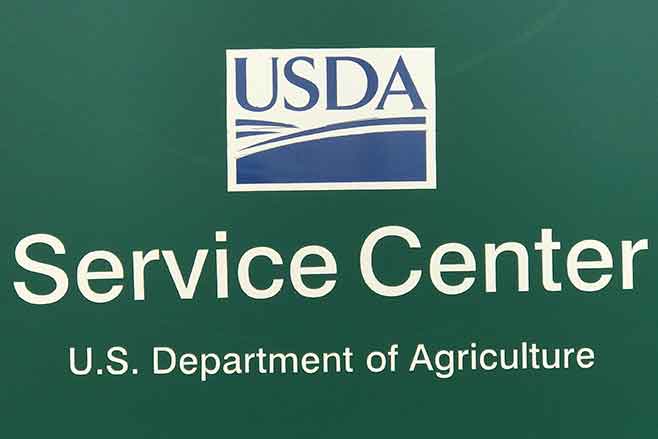 Published
Monday, January 2, 2017
By Eads USDA Service Center Staff
IMPORTANT DATES TO REMEMBER:
2nd Tuesday each month - FSA Farm Loan personnel in Kiowa County FSA Office. .
SERVICE CENTER CLOSED - January 16th - Martin Luther King Jr. birthday
Disclaimer: Information in this UPDATE is pertinent to Kiowa County FSA only. Producers reading this and that do not have FSA interest in Kiowa County are advised to contact their local FSA Office.
HAPPY NEW YEAR
Holidays are over and a New Year begins. Wishing all our producers and customers a Happy, Healthy and prosperous 2017.
2017 ARCPLC ENROLLMENT
Give Charla another week or so and she will have the 2017 ARCPLC contracts ready for producers to sign. The end of enrollment isn't until the end of August, but because the staff never knows what programs we could be implementing later, it's always good to be ahead of the game.
CRP CONTRACT MANAGEMENT
Both FSA and NRCS are seeing bills being turned in for the required Contract Management for CRP contracts, which is good. However, producers with contracts that the requirement management needs to be completed by September 2017 and have not made contact with a contractor to perform the management are urged to do so quickly. There can be NO contract management during the Primary Nesting Season for wildlife which is March 15th - July 15th, which takes three months out the nine months left to complete the management. If the recommendation made by NRCS was inter-seeding, that has to be completed by March 15th, 2017, which is a short three months away.
The letters the contact producer received explaining the required management and the recommendation of the activity, states the deadline for the activity to be completed. However, for inter-seeding NRCS seeding guidelines must be followed. For Contract Management that date is November 1st through March 15th.
Contract Management is a requirement for all CRP contract (except Grasslands). Failure to complete the requirement could result in termination of the contract and repayment of all issued payments.
As always, producers who have questions pertaining the contract management please contact the FSA or NRCS office.
LDP RATES
Be reminded, producers who have sold their wheat can still request an LDP if they haven't done so through their local FSA office. The FSA office will use the rate for the day of sale or loss of beneficial interest. Contact the local FSA office to learn more.
Producers with grain on the farm can request an LDP or a Marketing Assistance Loan; but not both on the same bushels.
The website to check daily LDP rates is as follows: http://www.fsa.usda.gov/programs-and-services/price-support/ldp-rates/index
USDA SERVICE CENTER CONTACT INFORMATION
Telephone 719-438-5851 FSA (Ext 2), NRCS (Ext 3). FSA Fax number: fax2mail 844-332-7501
E-mail individuals firstname.lastname@co.usda.gov (Example firstname.lastname@co.usda.gov, dawna.weirich, charla.ferris, hallie.barlow, marvin.watson, marlin.miller
KIOWA COUNTY FARM LOAN CONTACT INFO - CALL FOR AN APPOINTMENT
Telephone 719-336-3437 (ext2) Natalie Bond; natalie.bond@co.usda.gov; Mary Rhoades, mary.rhoades@co.usda.gov
SERVICE CENTER OFFICE HOURS:
Monday through Friday - 8:00 a.m. to 4:30 p.m. By appointment only on Friday.
FSA INFORMATION
For information on programs visit our website located at www.fsa.usda.gov or like us on Facebook, or follow us on Twitter.