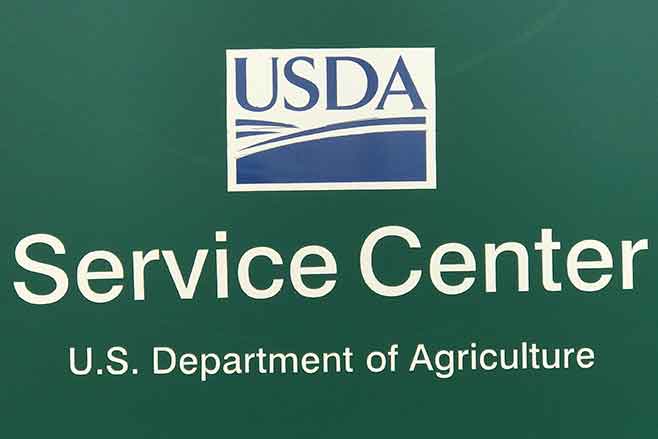 Published
Saturday, July 15, 2017
IMPORTANT DATES TO REMEMBER:
County Committee Meeting - July 25th - 9:00 a.m.
FARM LOAN Personnel in Kiowa County Service Center - August 8th
August 1 - 2017 ARCPLC enrollment deadline
August 1 - COC Nomination Deadline
CRP Continuous Signup - Lesser Prairie Chicken, CRP Grassland acres are available. Producers interested are urged to contact FSA Office.
Disclaimer: Information in this UPDATE is pertinent to Kiowa County FSA only. Producers reading this and that do not have FSA interest in Kiowa County are advised to contact their local FSA Office.
2017 ARC-PLC ENROLLMENT
The ARCPLC contract enrollment deadline is August 1, 2017. All producers with shares in the crop must have the farm enrolled by the August 1st date. The office will be working the next couple of weeks to ensure producers have their signatures in the office. If you receive any mail from the office in the next week or two, act promptly.
COUNTY COMMITTEE NOMINATIONS
The County Committee nomination period ends on August 1, 2017. In Kiowa County this year Local Administrative Area - 1 (LAA) which is the east end of the county and is currently represented by Sean Harkness will hold election.
County committees are made up of farmers and ranchers elected by other producers in their communities to guide the delivery of farm programs at the local level. Members serve three-year terms.
Farmers and ranchers may nominate themselves or others. To be eligible to serve on an FSA county committee, a person must participate or cooperate in an agency administered program, and reside in the LAA area where the election is being held. To become a candidate, an eligible individual must sign an FSA-669A nomination form. Producers who are interesting in serving, please contact the FSA office. This year's election is for the eastern portion of the county. Sean Harkness is currently serving on the Committee representing that area.
CRP CONTRACT MAINTENANCE
The CRP primary nesting season ended on July 15 and the required CRP contract maintenance can now begin again. Producers, who are considered the operator on the CRP contract have received the recommendations for contract management. Contact NRCS, if you wish to complete a different activity than the recommendation.
Cost shares are paid to contract participates only. It is the responsibility of the CRP participants to pay the contractor the full amount due and then supply the FSA office with paid invoices.
Be reminded, Contract Maintenance is a requirement on 100% of the acres before end of the 6th year of the 10 year contract. Failure to complete the requirement will result in a non-compliance determination by the County Committee, the contract could be terminated.
Below is a list of approved activities.
*APPROVED ACTIVITIES COMPLETED IN TWO SEPARATE OPERATIONS*
50% COMPLETED IN ONE FISCAL YEAR -ADDITIONAL 50% THE FOLLOWING YEAR
ROUTINE HAYING -

PRIOR AUTHORIZATION FROM FSA AND NRCS REQUIRED BEFORE ACTIVITY CAN START.
Perform - July 16th- Sept. 30 - Hay removal by November 13th
50% of total contract acres harvested - no spot harvesting
25% annual rental rate reduction on acres hayed for fiscal year

MECHANICAL TREATMENT (disking or chiseling) - COST SHARE ACTIVITY - $7.00 AN ACRE

Perform - November 1st - March 14th, or September 1-30th
Disking - 2" - 3" depth
Chiseling - maximum 2' centers - 4" inch depth
Cost share available - submit paid invoices to FSA.

SHREDDING / FLAIL CHOPPING/ ROTARY MOWING - COST SHARE ACTIVITY - $7.00 / ACRE

PRIOR AUTHORIZATION REQUIRED BY FSA STATE OFFICE PERSONNEL

Submit request to FSA to perform this activity.

November 1st - March 14th or September 1st - 30th
Implement must effectively scatter litter - no piling or windrowing
Minimum height requirement - 8" - 50' to 150' strips.
*APPROVED ACTIVITY COMPLETED ON 100% ACRES SIMULTANEOUSLY*
ROUTINE GRAZING -

Two 60 days grazing periods-

October 1 - November 30 or July 16th - September 14th.

25% payment reduction of annual rental.
Zero reduction if by livestock owned by a Beginning Farmer and Rancher (gender does not apply).
AUTHORIZATION REQUIRED FROM FSA AND NRCS BEFORE ACTIVITY CAN START

INTERSEEDING - COST SHARE ACTIVITY - $7.00 FLAT RATE SEEDING ACRE / 50% COST OF SEED 0

Dates for drilling November 1st - March 14th
Seeding information available with NRCS Office.
Cost share available for seed cost and seeding through FSA

HARROWING (RESIDUE MANAGEMENT) - $7.00 ACRE FLAT RATE

Perform - November 1st - March 14th or September 1st - 30th
Spring or spike tooth
Cost shares available through FSA
Kiowa County FSA Committee
Destiny Haase - LAA 2 - Central area - Committee Chairperson
Sean Harkness - LAA 1 - East area - Committee Vice-Chairperson
Michael Zimmerman - LAA3 - West area - Committee Regular Member
USDA SERVICE CENTER CONTACT INFORMATION
Telephone 719-438-5851 FSA (Ext 2), NRCS (Ext 3). FSA Fax number: fax2mail 844-332-7501
E-mail individuals firstname.lastname@co.usda.gov (Example firstname.lastname@co.usda.gov, dawna.weirich, charla.ferris, hallie.barlow, marvin.watson, marlin.miller, Alicia.L.james
KIOWA COUNTY FARM LOAN CONTACT INFO - CALL FOR AN APPOINTMENT
Telephone 719-336-3437 (ext2) Mary Rhoades, mary.rhoades@co.usda.gov
SERVICE CENTER OFFICE HOURS:
Monday through Friday - 8:00 a.m. to 4:30 p.m. Friday, by appointment only.
FSA INFORMATION
For information on programs visit our website located at www.fsa.usda.gov or like us on Facebook, or follow us on Twitter.