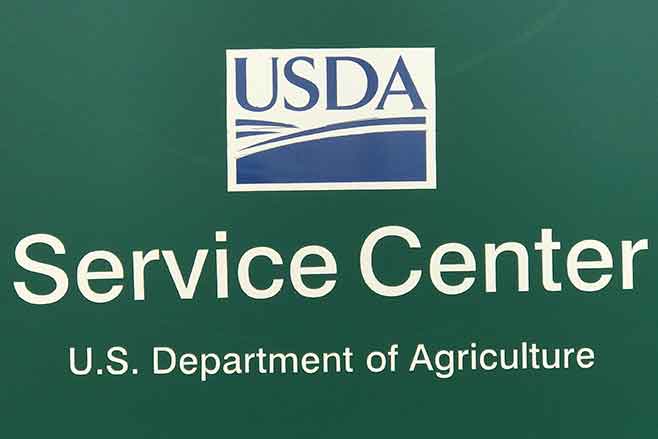 Published
Monday, April 29, 2019
IMPORTANT DATES TO REMEMBER:
MARKET FACILITATION PROGRAM PRODUCTION EXTENSION - May 17th
FSA Farm Loan personnel in Eads Office - May 14th
COC Meeting - May 14- 9:00 a.m.
CRP Primary Nesting Season March 15th- July 15th.
Disclaimer: Information in this UPDATE is pertinent to Kiowa County FSA only. Producers reading this and that do not have FSA interest in Kiowa County are advised to contact their local FSA Office.
MFP Production Deadline Extended
Due to adverse weather in parts of U.S this past fall and winter and a delay in harvest in many areas, USDA announced on Monday - April 29ththat the production deadline for the MFP program is extended to Friday, May 17, 2019.
The MFP program was implemented by the Trump Administration to assist producers on certain commodities that were impacted by the retaliatory tariffs. The commodities eligible for the MFP payment are: corn, cotton, sorghum, soybeans, wheat, dairy, hogs, fresh sweet cherries and shelled almonds. FSA will issue payment on harvestedproduction.
By the May 17thdeadline, producers must have the CCC-910 form part C - production information completed. For more information contact the FSA Office.
NAP 2019 BUY-UP OPTION
Producers have a one-time opportunity until May 24, 2019, to obtain buy-up coverage for 2019 or 2020 eligible crops for which the NAP application closing date has passed. Buy-up coverage is not available for crops intended for grazing. Producers who purchased a policy prior to April 8thand wish to add buy-up coverage need to also contact the FSA Office prior to May 24th, those producers will not be required to pay the additional service fees.
Farm Service Agency (FSA) has announced that higher levels of coverage will be offered through the Noninsured Crop Disaster Assistance Program (NAP), a popular safety net program, beginning April 8, 2019. The 2018 Farm Bill also increased service fees and made other changes to the program, including service fee waivers for qualified military veterans interested in obtaining NAP coverage.
NAP Buy-Up Coverage Option
The 2018 Farm Bill reinstates higher levels of coverage, from 50 to 65 percent of expected production in 5 percent increments, at 100 percent of the average market price. Producers of organics and crops marketed directly to consumers also may exercise the "buy-up" option to obtain NAP coverage of 100 percent of the average market price at the coverage levels of between 50 and 65 percent of expected production. NAP basic coverage is available at 55 percent of the average market price for crop losses that exceed 50 percent of expected production.
NAP Service Fees
For all coverage levels, the new NAP service feeis the lesser of $325 per crop or $825 per producer per county, not to exceed a total of $1,950 for a producer with farming interests in multiple counties. These amounts reflect a $75 service fee increase for crop, county or multi-county coverage. The fee increases apply to obtaining NAP coverage on crops on or after April 8, 2019.
Beginning, limited resource and targeted underserved farmers or ranchers remain eligible for a waiver of NAP service fees and premium reduction when they file form CCC-860, "Socially Disadvantaged, Limited Resource and Beginning Farmer or Rancher Certification."
USDA Offers Low-Interest Loans for Agricultural Producers in Colorado Impacted by Natural Disasters
Colorado agricultural producers who lost property due to recent natural disasters may be eligible for U.S. Department of Agriculture (USDA) physical loss loans. The Farm Service Agency (FSA) offers these low-interest loans to agricultural producers in Arapahoe, Kiowa, Kit Carson, Larimer, Otero and Weld counties, the primary damaged area, who incurred losses caused by high winds and a blizzard that occurred between March 13, 2019, and March 14, 2019. Approval is limited to applicants who suffered severe physical losses only, including the loss of buildings and livestock. Applications are due Dec. 9, 2019.
Producers in the contiguous Colorado counties of Adams, Bent, Boulder, Broomfield, Cheyenne, Crowley, Denver, Douglas, Elbert, Grand, Jackson, Jefferson, Las Animas, Lincoln, Logan, Morgan, Prowers, Pueblo, Washington and Yuma, along with Cheyenne, Greeley, Sherman and Wallace counties in Kansas, Kimball County in Nebraska, and Albany and Laramie counties in Wyoming, are also eligible to apply for emergency loans.
Physical loss loans can help producers repair or replace damaged or destroyed physical property essential to the success of the agricultural operation, including livestock losses. Examples of property commonly affected include essential farm buildings, fixtures to real estate, equipment, livestock, perennial crops, fruit and nut bearing trees, and harvested or stored crops and hay.
For more information on FSA disaster assistance programs or to find your local USDA Service Center visit https://www.farmers.gov/recover.
Kiowa County FSA Committee
Destiny Haase - LAA 2 - Central area - Committee Chairperson
Sean Harkness - LAA 1 - East area - Committee Vice-Chairperson
Michael Zimmerman - LAA3 - West area - Committee Regular Member
USDA SERVICE CENTER CONTACT INFORMATION
409 E Lowell Ave.
PO Box 188 - Eads, CO 81036
Telephone 719-438-5851 FSA (Ext 2), NRCS (Ext 3). FSA Fax number: fax2mail 844-332-7501
KIOWA COUNTY FARM LOAN CONTACT INFO - CALL FOR AN APPOINTMENT
Telephone 719-336-3437 (ext2)
Mary Rhoades, mary.rhoades@usda.gov,
Nicole Lubbers, nicole.lubbers@usda.gov
SERVICE CENTER OFFICE HOURS:
Monday through Friday - 8:00 a.m. to 4:30 p.m. Friday, by appointment only.
FSA INFORMATION
For information on programs visit our website located at www.fsa.usda.govor like us on Facebook or follow us on Twitter.