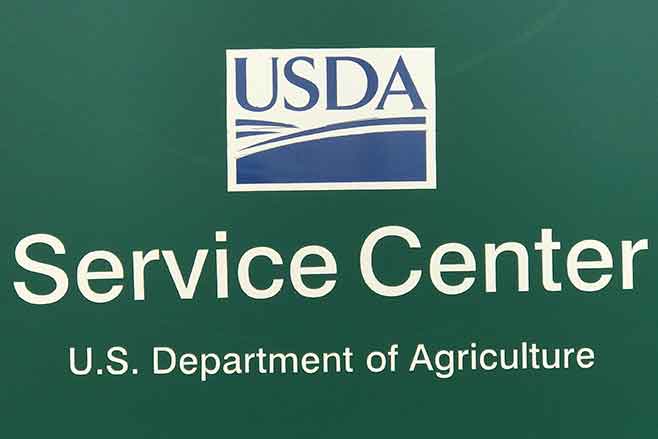 Published
Thursday, April 30, 2020
IMPORTANT DATES TO REMEMBER:
PRIMARY NESTING SEASON - March 15 - July 15 - NO ACTIVITY PERMITTED ON CRP
2020- ARCPLC enrollment - Deadline June 30, 2020
2020 PLC YIELD UPDATE - Deadline September 30, 2020
WHIP+ signup - Begins March 23, 2020
CRP Grasslands Signup - signup March 16 - May 15 - $6.00 an acre in Kiowa
Disclaimer: Information in this UPDATE is pertinent to Kiowa County FSA only. Producers reading this and that do not have FSA interest in Kiowa County are advised to contact their local FSA Office.
COVID-19 USDA GUIDANCE
There is no public access allowed into the Service Center at this time. Customers can call 719-438-5851 and schedule a phone appointment or can call with questions. The staff is working and will continue to provide customer service. Customers can use email, fax and phones to contact the office and/or employees. Contact information is provided below.
USDA Service Centers Open for Business by Phone Appointment Only
U.S. Department of Agriculture Service Centers are encouraging visitors to take precautionary measures to help prevent the spread of coronavirus.
The Kiowa County USDA Service Center will continue to be open for business by phone appointment only and field work will continue with appropriate social distancing. While our program delivery staff will continue to come into the office, they will be working with our producers by phone, and using online tools whenever possible. All Service Center visitors wishing to conduct business with the Farm Service Agency, Natural Resources Conservation Service, or any other Service Center agency are required to call to schedule a phone appointment.
Farm Service Agency: (719) 438-5851 extension 2 -
Natural Resources Conservation Service: (719) 438-5851 extension 3
Employees may also be contacted by email; the addresses are listed below in the Service Center contact information.
Online services are available to customers with an eAuth account, which provides access to the farmers.gov portal where producers can view USDA farm loan information and payments and view and track certain USDA program applications and payments. Online NRCS services are available to customers through the Conservation Client Gateway. Customers can track payments, report completed practices, request conservation assistance, and electronically sign documents. Customers who do not already have an eAuth account can enroll at farmers.gov/sign-in.
For the most current updates on available services and Service Center status visit farmers.gov/coronavirus.
KIOWA COUNTY RATED D2 ON DROUGHT MONITOR
Having your county recognized on the drought monitor is never where any farmer or rancher truly wants their county recognized. Unfortunately, with the continued dry conditions that have been plaguing numerous counties is SE Colorado, last Thursday when the drought monitor was released for the week - Kiowa county along with numerous others were moved to a D2 status - which is an intensity of severe drought. However, for any USDA programs the D2 designation doesn't make the county eligible for any programs at this point. To be eligible for Livestock Forage Program (LFP); the county will need to be rated as a D2 for eight consecutive weeks or rated as a D3 for a day to trigger eligibility. To be eligible for Emergency Grazing of CRP - the county will have to be rated in a D3 drought.
Farmers and ranchers can do their part to document and confirm the intensity of the drought conditions by completing a drought impact report through Drought Monitor website. The drought authors are always reviewing the data entered and appreciate the local reports. The impact report can be found at https://droughtimpacts.unl.edu/Home.aspx.
PENDING COVID-19 USDA LIVESTOCK/COMMODITY PROGRAM
The FSA Offices have not received any official notification or procedure on the impending program which will be available to farmers and ranchers. The program was announced by Secretary Perdue on April 17th and the only information available at this point is what is on the web. Rest assured when signup is announced, and the office staff has been trained and have procedural guidance we will begin signup. From what information I have read on the web; the program isn't the 2018 and 2019 Marketing Facilitation Program (MFP) program; therefore, entirely new rules and procedures must be written and that takes time.