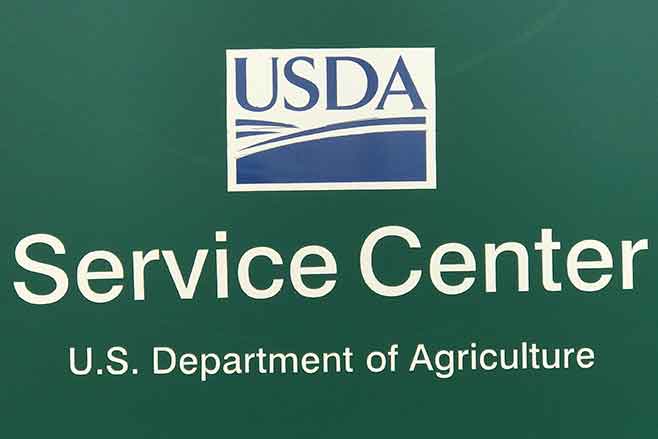 Published
Tuesday, August 2, 2022
IMPORTANT DATES TO REMEMBER
EMERGENCY RELIEF PROGRAM - Phase 1 - Deadline - TBD
TIP - Transition Incentive Program - CRP 1-R submission deadline- AUGUST 15, 2022.
CRP GRASSLANDS SU 204 - Conservation Plan deadline September 9, 2022
Disclaimer: Information in this UPDATE is pertinent to Kiowa County FSA only. Producers reading this and that do not have FSA interest in Kiowa County are advised to contact their local FSA Office.
THE USDA SERVICE CENTER HAS A DROP BOX AVAILABLE ON THE EAST SIDE OF THE BUILDING.
MOISTURE RECEIVED
The monsoon moisture was definitely welcomed last week. Total rainfall for the month of July in Eads was 4.26 inches; normal for the month is 2.43 inches.
TRANSITION INCENTIVE PROGRAM
The deadline for producers to submit CRP 1R, Conservation Reserve Program Transition Incentives Program Contract for a CRP contract that expires on September 30, 2022, is August 15, 2022. This allows NRCS to develop a sustainable grazing or crop production conservation plans. Along with the signed CRP-1R, CRP owner and the beginning farmer or socially disadvantage producer must submit a lease for a minimum of 5 years. The beginning farmer and/or socially disadvantaged producer must have on file or complete an CCC-860 form. The beginning farmer status is valid for 10 years.
LIVESTOCK FORAGE PROGRAM aka LFP
The Kiowa County FSA Office will begin signup for 2022 LFP on Monday, August 8, 2022. Kiowa County is eligible for a one-month payment for small grains for grazing and three-month payment on native grass.
For the three-month payment on native grass, the office will need to know the number of livestock eligible producers owned, share or cash leased or were a contract grower as of May 17, 2022. For the one-month payment on small grains, such as wheat certified for grazing the date will be January 31, 2022, and the number of cattle that actually grazed the small grains.
Eligible livestock had to be owned 60 days prior to the May 17, 2022. To qualify for LFP; producers must have interest in both livestock and grazing acres. Interest in one of the qualifying factors and not the other negates eligibility.
Majority of all Colorado counties are eligible for LFP; it is the producer's responsibility to contact the office and schedule an appointment. The final date to submit a complete application for 2022 LFP is January 30, 2023.