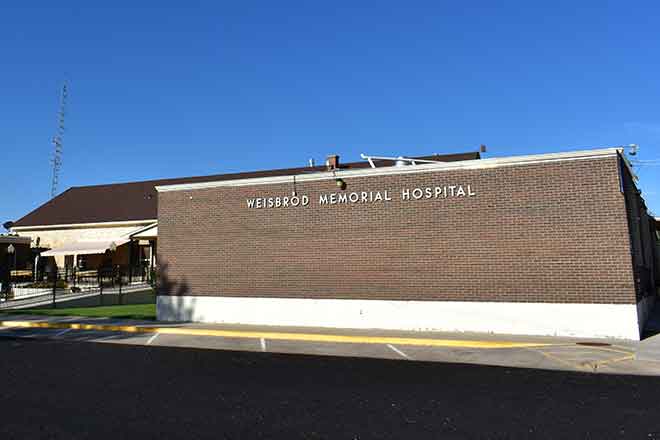 Published
Saturday, October 15, 2022
RECORD OF PROCEEDINGS
BOARD MEETING
August 23, 2022
The Kiowa County Hospital District Board met in regular session on August 23, 2022, at 6:31 p.m. at Cobblestone Inn Meeting Room.
District Board members present were Pam Cole, Mary Eikner, Karl Eikenberg and Matt Prince. Absent - Doug Uhland.
Others present: Shannon Dixon, Rachel Bletzacker, Claire Prince, Abby Huff, Morgan King, Jeanette Filpi via zoom, and Beth Spady.
CALL TO ORDER
The meeting was called to order by Matt Prince, Chairman of the Board at 6:31 pm.
APPROVAL OF MINUTES
A motion was made by Mary Eikner to approve the July 26, 2022, and August 3, 2022 minutes as presented. Motion seconded by Pam Cole. All aye.
APPROVAL OF AGENDA
A motion was made by Mary Eikner to approve the agenda as presented. The motion was seconded by Karl Eikenberg. All aye.
PUBLIC COMMENT
There was no public comment.
CREDENTIALING
There were no credentialing files to review this month.
Med Staff Bylaws Section 7.3 was amended to update the list of current providers that can perform medical screening examinations. Dr. Anibal Martinez was added to the list of providers. Motion made by Karl Eikenberg and seconded by Mary Eikner. All aye.
POLICIES & PROCEDURES
The Board received a summary reflecting which department policies would be reviewed each month and their status. Going forward, policies more specific to governance will be presented to the Board for approval.
STANDING REPORTS
CEO
The Board received an update on staffing and new hires. Several staff offices have been relocated. The Emergency Services office will now be located in the Hospital. A few members of the fiscal staff have been moved to the Annex building.
There have been changes to the organizational chart of KCHD. The social services position has been absorbed into the Director of Swing Bed Services role, the clinic manager will now report directly to the CEO, and KCHD is recruiting for a Clinical Services Coordinator. KCHD anticipates that our CNO will also see patients as a nurse practitioner so agreements are being drafted and reviewed.
Plans are being finalized for an upcoming Emergency Medical Technicians (EMT) class to be offered in Eads.
Chartspan is now providing the Chronic Care Management (CCM) services for the clinic. Staff continue to monitor infection control concerns namely Monkeypox and COVID.
CFO
The Board received a written report from the CFO.
The July financials were reviewed and showed a profit for the month and year to date. In July, days cash on hand was 232 and days in AR was 108.
KCHD needs a replacement vehicle and have been researching options to include a minivan with a lift for transportation of patients. Staff will be traveling to Denver in September for a conference and plan to test drive a few options. After discussion, a motion was made by Pam Cole to approve the purchase of an appropriate vehicle not to exceed $45,000. Motion seconded by Mary Eikner. All aye.
CNO
KCHD has been working to build partnerships with surrounding agencies that can provide ALS transport for patients.
In addition, Hugo has received funding for a new facility. KCHD staff plan to follow this process closely and have regular conversations with staff from Hugo to become better informed of any challenges encountered along the way.
KCHD was required to complete a staffing plan for the State effective September 1, 2022. This plan is close to being finalized and submitted.
HOSPITAL QUALITY, SAFETY, & COMPLIANCE
The Quality Report Scorecard was reviewed. Various measures including infection rate, medication errors, and falls were reviewed by the Board.
CLINIC
Clinic renovations are close to completion. The vaccine fridge/freezer was approved by the State. The clinic is in the process of hiring a new Medical Assistant.
EXECUTIVE SESSION
A motion was made by Pam Cole to go into executive session for the purpose of personnel matters regarding the CEO position pursuant to and as permitted by CRS 24-6-402(4)(PS). Mary Eikner seconded the motion. All aye.
Executive session convened at 7:03 pm and was returned to regular session at 7:45 pm.
OLD BUSINESS
HOUSING DEVELOPMENT
The project is progressing. KCHD will visit with local banks about financing.
CONGRESSIONALLY DIRECTED SPENDING (CDS) REQUEST
The CDS request was not selected for funding.
CEO RECRUITMENT
After discussion, a motion was made to visit with candidates about the CEO position to gauge their interest. If there is no interest from our existing candidates, KCHD will contract with PX3 to recruit for this service as of September 1, 2022. Motion made by Karl Eikenberg. Seconded by Pam Cole. All aye.
NEW BUSINESS
No new business to discuss.
PUBLIC COMMENT
There was no public comment.
ADJOURNMENT
The meeting was adjourned at 7:54 pm. Mary Eikner made the motion to adjourn. The motion was seconded by Pam Cole. All aye.
Respectfully submitted,
Kiowa County Hospital District Board
Pam Cole, Secretary-Treasurer