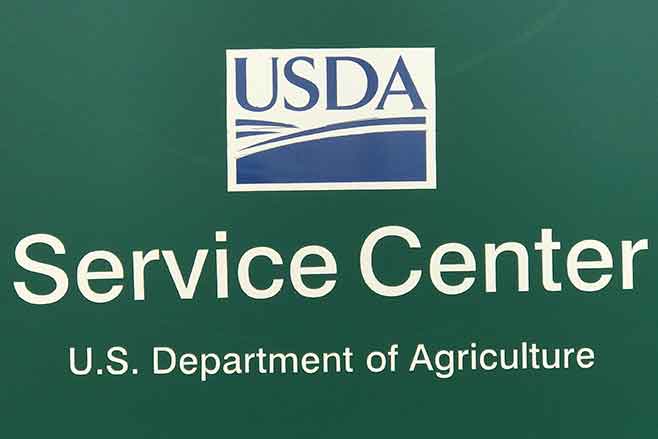 Published
Friday, March 16, 2018
IMPORTANT DATES TO REMEMBER:
PRIMARY NESTING SEASON - March 15th - July 15 - NO CRP Contract Management ALLOWED
FARM LOAN Personnel in Kiowa County Service Center - Tuesday, April 10th
County Committee Meeting - TBA
FINAL DATE FOR 2017 WHEAT MARKETING ASSISTANCE LOAN REQUEST - March 31st
CRP Continuous Signup - CRP Grassland OFFERS ONLY. Producers interested are urged to contact FSA Office. NOW!! - File form CCC-633 EZ page 1 with FSA before losing beneficial interest to maintain Loan Deficiency Payment (LDP) eligibility. (To request payments, producers need to submit page 2 of the CCC-633EZ)
2018 ARCPLC Enrollment deadline - August 1, 2018
Disclaimer: Information in this UPDATE is pertinent to Kiowa County FSA only. Producers reading this and that do not have FSA interest in Kiowa County are advised to contact their local FSA Office.
2017 ESTIMATED PRICE LOSS COVERAGE RATES
The 2017 Price Loss Coverage (PLC) payments for producers who elected PLC will not be issued until October. However, the marketing year for wheat, barley and oats will end May 31st. On March 8th FSA received an updated projection for 2017 PLC payments. The PLC price for wheat fell .05 from February to March due to the national price increase on wheat. The projected PLC payment rates currently are:
Wheat - .85 bu.
Barley - .50 bu.
Oats - zero
Corn - .35 bu.
Grain Sorghum - .80 bu.
Sunflowers - .0265 cwt.
U.S. DROUGHT MONITOR
Another BIG week of changes in the U.S. Drought Monitor for Colorado. The majority of Baca, Prowers are now designated in a D3 - severe drought. The eastern portion of Bent County is also in the D3 category. The counties in the D2 category remained unchanged. Hopefully some moisture will be heading our way soon.
Kiowa County Press has more detailed drought information each week.
Kiowa County FSA Committee
Destiny Haase - LAA 2 - Central area - Committee Chairperson
Sean Harkness - LAA 1 - East area - Committee Vice-Chairperson
Michael Zimmerman - LAA3 - West area - Committee Regular Member
USDA SERVICE CENTER CONTACT INFORMATION
Telephone 719-438-5851 FSA (Ext 2), NRCS (Ext 3). FSA Fax number: fax2mail 844-332-7501
E-mail individuals firstname.lastname@co.usda.gov (Example firstname.lastname@co.usda.gov, dawna.weirich, charla.ferris, hallie.barlow, marvin.watson, marlin.miller
KIOWA COUNTY FARM LOAN CONTACT INFO - CALL FOR AN APPOINTMENT
Telephone 719-336-3437 (ext2) Mary Rhoades, mary.rhoades@co.usda.gov
SERVICE CENTER OFFICE HOURS:
Monday through Friday - 8:00 a.m. to 4:30 p.m. Friday, by appointment only.
FSA INFORMATION
For information on programs visit our website located at www.fsa.usda.gov or like us on Facebook, or follow us on Twitter.