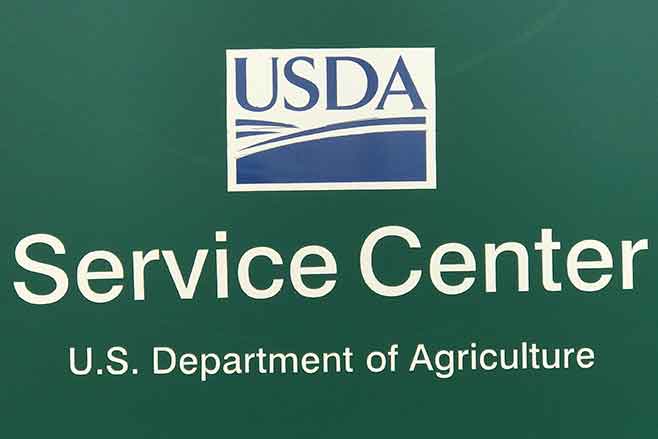 Published
Tuesday, November 10, 2020
IMPORTANT DATES TO REMEMBER:
CRP EMERGENCY GRAZING and HAYING - 30-DAY NO GRAZING HAS BEEN WAIVED FOR 2020. FSA OFFICES CAN ACCEPT NEW REQUESTS FOR HAYING AND GRAZING UNTIL DECEMBER 31, 2020
2021 ACREAGE REPORTING DEADLINE - Monday, November 16, 2020
CFAP2 SIGNUP - DEADLINE DECEMBER 11, 2020 - Call and schedule your appointment.
2021 NAP GRASS APPLICATION DEADLINE - December 1, 2020
2021 ARCPLC signup - begins October 13 - ends March 15, 2021
LFP - Signup ends January 30, 2021
Disclaimer: Information in this UPDATE is pertinent to Kiowa County FSA only. Producers reading this and that do not have FSA interest in Kiowa County are advised to contact their local FSA Office.
SERVICE CENTER CLOSED Wednesday November 11
The USDA Service Center will be closed on Wednesday, November 11, 2020 in observance of Veteran's Day. I found this poem on the web and thought it was fitting for the current times we are living in. We thank our Veteran's for their service and sacrificing for the freedoms we take for granted. God bless the USA and our Veteran's.
It is the VETERAN, not the preacher,
who has given us freedom of religion.
It is the VETERAN, not the reporter,
who has given us freedom of the press.
It is the VETERAN, not the poet,
who has given us freedom of speech.
It is the VETERAN, not the campus organizer,
who has given us freedom to assemble.
It is the VETERAN, not the lawyer,
who has given us the right to a fair trial.
It is the VETERAN, not the politician,
who has given us the right to vote.
COVID- 19
As the virus has now reached Kiowa County and our neighboring counties; it's important that we all do our part in stopping the spread of the virus. Here at the USDA Service Center we ask that if you MUST visit the office you abide by these rules:
#1 - Wear a face covering or ask that we assist you outside in the parking lot.
#2 - If you have documents that need to drop off - USE THE DROP BOX and do not ring the doorbell. We assure you the drop box is secure and is checked daily.
Please remember; FSA offices have the ability to allow producers to sign many documents with an electronic signature.
Therefore, if you are only needing to sign documents; please ask FSA send those to you to sign electronically. We assure you it's an easy process. The office can also mail you any information that you are needing, and you can also return documents by mail.
Farmers.gov Feature Helps Producers Find Farm Loans that Fit Their Operation
Farmers and ranchers can use the Farm Loan Discovery Tool on farmers.gov to find information on USDA farm loans that may best fit their operations.
USDA's Farm Service Agency (FSA) offers a variety of loan options to help farmers finance their operations. From buying land to financing the purchase of equipment, FSA loans can help.
USDA conducted field research in eight states, gathering input from farmers and FSA farm loan staff to better understand their needs and challenges.
How the Tool Works
Farmers who are looking for financing options to operate a farm or buy land can answer a few simple questions about what they are looking to fund and how much money they need to borrow. After submitting their answers, farmers will receive information on farm loans that best fit their specific needs. The loan application and additional resources also will be provided.
Farmers can download application quick guides that outline what to expect from preparing an application to receiving a loan decision. There are four guides that cover loans to individuals, entities, and youth, as well as information on microloans. The guides include general eligibility requirements and a list of required forms and documentation for each type of loan. These guides can help farmers prepare before their first USDA service center visit with a loan officer.
Farmers can access the Farm Loan Discovery Tool by visiting farmers.gov/fund and clicking the "Start" button. Follow the prompts and answer five simple questions to receive loan information that is applicable to your agricultural operation. The tool is built to run on any modern browser like Chrome, Edge, Firefox, or the Safari browser, and is fully functional on mobile devices. It does not work in Internet Explorer.
About Farmers.gov
In 2018, USDA unveiled farmers.gov, a dynamic, mobile-friendly public website combined with an authenticated portal where farmers will be able to apply for programs, process transactions, and manage accounts.
The Farm Loan Discovery Tool is one of many resources on farmers.gov to help connect farmers to information that can help their operations. Earlier this year, USDA launched the My Financial Information feature, which enables farmers to view their loan information, history, payments, and alerts by logging into the website.
USDA is building farmers.gov for farmers, by farmers. In addition to the interactive farm loan features, the site also offers a Disaster Assistance Discovery Tool. Farmers can visit farmers.gov/recover/disaster-assistance-tool#step-1 to find disaster assistance programs that can help their operation recover from natural disasters