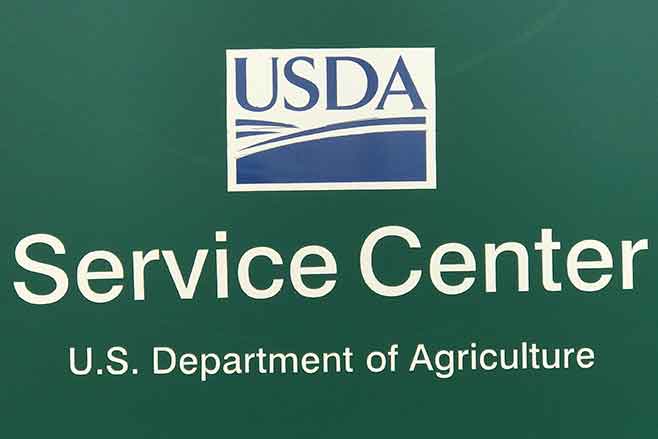 Published
Wednesday, October 10, 2018
IMPORTANT DATES TO REMEMBER:
NOVEMBER 13th- FARM LOAN Personnel in Eads Service Center County Committee Meeting - TBA
NOVEMBER 15th- ACREAGE REPORTING DEADLINE - 2019 planted wheat, perennial grasses, alfalfa and triticale
DECEMBER 1st- NAP COVERAGE DEADLINE- NATIVE GRASS
DECEMBER 31, 2018- DEADLINE to apply for 2018 (LFP) Livestock Forage Program
JANUARY 15, 2019- MFP - Market Facilitation Program - Part D of CCC-910 form signature deadline.
Continuous CRP Grassland Signup 201 -Offers being accepted - $5.00 per acre rental rate
Disclaimer: Information in this UPDATE is pertinent to Kiowa County FSA only. Producers reading this and that do not have FSA interest in Kiowa County are advised to contact their local FSA Office.
CRP 2018 ANNUAL RENTAL PAYMENTS
The CRP annual rental payments are scheduled to be released to FSA County Office on October11th. Those payments will not be released from the office until the week of November 15th. Producers with direct deposit should have the payment in the bank account no later than Friday, November 20th. Producers who are paid by check should expect the payment by October25th. Again, these dates are estimates and if there are no computer issues.
2017 PRICE LOSS PAYMENTS
The 2017 Price Loss Coverage (PLC) payments were issued this past week, there was a 6.9% sequestration rate attached to the payment. The rates used to compute the payments were as follows:
Corn - .37 bu.
Grain Sorghum - .73 bu.
Wheat - .78 bu.
Barley - .48 bu.
Oats - 0.0
Final payment rate for sunflowers will not be announced until November 30th; with the payments being issued in December. Currently the PLC rate for sunflowers is .0275 cwt.
NO ARC-CO PAYMENTS FOR 2017
In Kiowa County, the ARC-County program did not trigger on any commodity. Below is the chart reflecting the benchmark yield and actual yield and price for 2017, the chart reflects only Kiowa County information.
2019 ACREAGE REPORTING
The office received the 2019 compliance maps late last week and are now busy getting them printed and into the 2019 farm folders. Operators needing to complete their acreage reports are urged to call the office at 719-438-5851 and make an appointment.I realize we normally don't require appointments and are very accommodating and will continue to be, but by making an appointment it will save you and us both valuable time. The office will not be taking appointments for Friday's and ask that producers limit visiting or calling the office on Friday's. Remember, when completing acreage reports, the producer must have the number of planted acres, plant dates and producer shares available.
DROUGHT MONITOR
This week's Drought maps are comparison maps of the entire U.S., one released on October 2ndand a map from August 7th. The maps show where the tropical storm moisture was received. The western U.S. remains in serious drought conditions.
Kiowa County FSA Committee
Destiny Haase - LAA 2 - Central area - Committee Chairperson
Sean Harkness - LAA 1 - East area - Committee Vice-Chairperson
Michael Zimmerman - LAA3 - West area - Committee Regular Member
USDA SERVICE CENTER CONTACT INFORMATION
Telephone 719-438-5851 FSA (Ext 2), NRCS (Ext 3). FSA Fax number: fax2mail 844-332-7501
E-mail individuals firstname.lastname@co.usda.gov (Example firstname.lastname@co.usda.gov, dawna. weirich, charla.ferris, hallie.barlow, marvin.watson, marlin.miller
KIOWA COUNTY FARM LOAN CONTACT INFO - CALL FOR AN APPOINTMENT
Telephone 719-336-3437 (ext2) Mary Rhoades, mary.rhoades@co.usda.gov
SERVICE CENTER OFFICE HOURS:
Monday through Friday - 8:00 a.m. to 4:30 p.m. Friday, by appointment only.
FSA INFORMATION
For information on programs visit our website located at www.fsa.usda.govor like us on Facebook, or follow us on Twitter.