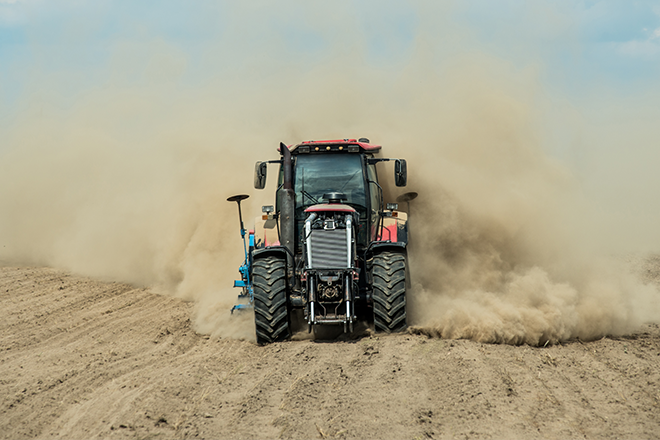 Published
Saturday, April 23, 2022
(The Center Square) - Utah Governor Spencer Cox issued a drought state of emergency for Utah effective Thursday.
The declaration will allow the use of any state resources deemed necessary to cope with the drought, he said. The Department of Public Safety, the Department of Natural Resources, and the Department of Agriculture and Food will coordinate aid, assistance and relief.
"Utah has been in drought for eight of the last 10 years and, as we've talked about before, some recent studies show this is the worst 20-year drought in the west in the last 1,200 years," Cox told reporters during his monthly press briefing. "Unfortunately, the dismal snowpack is not enough to end it with snowpack at about 25 percent below normal for this time of year. Obviously, reservoir storage is what gets us through the dry years and it's dependent on snowpack and runoff but extended drought and last year's dry conditions have really drained our reservoirs."
Cox said statewide reservoir storage is at around 59 percent of capacity and added he believes the state will have a difficult water year ahead.
Lawmakers took extensive action on the issue during the recent legislative session. Cox said a record number of bills were designed to conserve and stretch Utah's water supply.
"These new laws provide new tools that will save water such as developing a new turf buy-back program, funding secondary water metering, promoting drought tolerant landscapes, allowing the purchase of water rights to help places like the Great Salt Lake, optimizing agriculture use of water, and funding more studies of the Great Salt Lake and watersheds to help us make a data driven decision approach and so much more," Cox said.
The Republican governor called on farmers, businesses and citizens to conserve and reduce their water usage and said the state is working on a "detailed water plan."
"These spring storms are helping," Cox said. "We have an amazing storm that's coming over the next few days, we're very excited about that. All those will help. Unfortunately it's not enough to get us out of the drought right now and so this state of emergency is very important."
The governor also touched on inflation, which he said is hitting western states even harder than the rest of the country. The national inflation rate is around 8.5 percent whereas in much of the west, including Utah, it is closer to 10 percent, Cox said.
While he said inflation is mostly being driven at the national and international levels, Cox said he has been meeting with petroleum industry leaders and legislators to put together some ideas to help alleviate the burden.