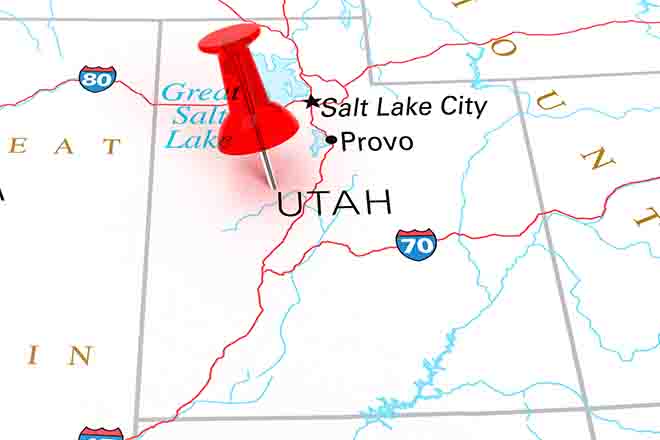 Published
Wednesday, January 18, 2023
(The Center Square) - Utah Governor Spencer Cox is starting the year with a high approval rating.
A Utah Public Opinion Pulse poll conducted by OH Predictive Insights released this week found that about six in ten Utahns have a favorable opinion of the state's governor.
The poll found that 59 percent of registered voters in the state have a favorable view of the governor, while 28 percent hold an unfavorable view.
"Popularity heading into this year's legislative session in Utah is a good place to be for the Governor," Mike Noble, OHPI Chief of Research, said in a press release.
So while there is a 31-point difference between Cox's favorable and unfavorable ratings, other Republicans did not fare as well.
The Republican-controlled Utah state legislature earned reasonably high marks; 48 percent of registered voters had a favorable of it, while 35 percent held an unfavorable view.
"With Utah's legislative session now in action, there is an opportunity for the Legislature and the Governor to leverage their positive ratings with voters to secure wins with some of the top issues facing the electorate, while simultaneously boosting the perceptions of the two entities to harden some of that soft support," Noble said.
Additionally, more voters held a favorable opinion (46 percent) of U.S. Senator Mike Lee than an unfavorable one (41 percent).
However, Lee's U.S. Senate colleague from Utah was not as popular in the poll; 47 percent of those polled had an unfavorable view of Mitt Romney, while 45 percent had a favorable opinion.
Yet, Romney was more popular than former president Donald Trump in the poll. It found that 43 percent had a favorable view of Trump compared to 56 percent who had an unfavorable view.
Even so, Trump fared much better than president Joe Biden, a Democrat. While 31 percent of Utah voters had a favorable view of Biden, 66 percent had an unfavorable opinion.
Regardless of how Utahns feel about individual politicians, they are optimistic about the direction of the state.
In all, 60 percent agreed that "Utah is going on the right track" when asked; 70 percent felt this way about jobs and the economy, 61 percent agreed on the issue of health care, and 57 percent felt that way about education.
The poll surveyed 600 registered Utah voters from December 27, 2022, to January 4, 2023. It has a 4 percent margin of error.