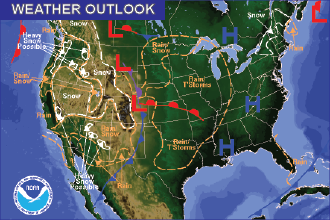 Published
Sunday, November 27, 2016
By Chris Sorensen
Hope for moisture has faded, and fire weather may make an appearance Sunday.
A slight chance of rain remains in the forecast until 9:00 a.m. Sunday, only to be replaced by blowing dust after 11:00 a.m. The warmest day of the week will see a high near 60 before falling to the mid-20s overnight. West winds will increase to 25 to 35 miles-per-hour, with gusts as high as 50 mph. Conditions will fall just short of fire weather thresholds, however any activity that could spark a fire is strongly discouraged.
Travelers in the southern mountains should be prepared for hazardous driving conditions. Strong winds and snow are expected to continue in the mountains, and advisories are in place.
Monday's high will be in the low 50s, returning to the mid-20s overnight.
Tuesday through Thursday offer highs around 40 as colder air moves into the area, with overnight lows generally in the mid-teens. By Friday, high temperatures will only reach the mid-30s.
NEW - a free short forecast for Kiowa County's weather conditions and outlook can be emailed to you at 6:00 each morning. Send an email to kiowacountypressweather+subscribe@googlegroups.com to start the quick signup process.