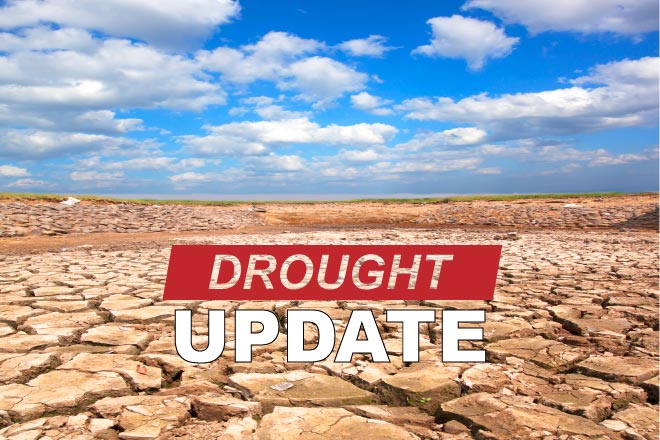 Published
Monday, April 26, 2021
Portions of Colorado saw slight improvements for drought conditions, with a small part of the state reaching drought-free status for the first time since mid-2020 according to the most recent reportion from the National Drought Mitigation Center.
Western Colorado continues to suffer under extreme and exceptional drought, with some additional area in severe conditions. Extreme drought is also impacting southern Las Animas, southwest Baca and central Kiowa counties.
North central and a small part of northeast Colorado improved for the week. Central Larimer County, along with northeast Boulder and a sliver of southwest Weld counties moved to drought-free conditions - the first time any part of the state has been free from drought or abnormally dry conditions since July 2020.
Much of western Logan County moved from moderate drought to being abnormally dry. A similar improvement was seen in western Weld County, along with portions of Boulder, Broomfield, Gilpin, Clear Creek, Jefferson, Adams, Arapahoe and Denver counties.
Further south, severe drought shifted to moderate conditions for northeast Park, southern Jefferson and most of Douglas counties.
Conditions elsewhere in the state were unchanged this week.
Overall, one percent of Colorado is drought-free, while an additional 10 percent is abnormally dry, up from eight percent last week. Moderate drought covers 29 percent of the state, down from 31 percent, while severe conditions account for 28 percent, down from 30 percent. Extreme drought is present in 17 percent of Colorado, with 15 percent in exceptional conditions - both unchanged from the prior week.
Just over 3.3 million people in Colorado are in drought-impacted areas, down from 4.6 million one week ago.
One year ago, 33 percent of the state was drought-free, with an additional 13 percent experiencing abnormally dry conditions. Moderate drought was impacting 25 percent of the state, with 29 percent in severe drought.
Early in the summer of 2019, the state was in an eight-week span of drought-free conditions - the first time Colorado had been clear from all levels of drought and abnormally dry conditions since records became available starting in 2000. In late May of that year, the state's snow water equivalent stood at 437 percent of normal following a series of storms that brought abundant moisture across Colorado's river basins. As much as 77 percent of the state has fallen into the extreme and exceptional categories within the past year.
Drought classes include (ranked from least to most severe) D0 - abnormally dry, D1 - moderate, D2 - severe, D3 - extreme, and D4 - exceptional drought.
Colorado Drought by the Numbers

Week

Date

None

D0

D1

D2

D3

D4

Current

4/20/21

1

10

29

28

17

15

Last Week

4/13/21

0

8

31

30

17

15

3 Months Ago

1/19/21

0

0

9

17

46

28

Start of Calendar Year

12/29/20

0

0

6

18

49

28

Start of Water Year

9/29/20

0

1

10

36

50

3

One Year Ago

4/21/20

33

13

25

29

0

0