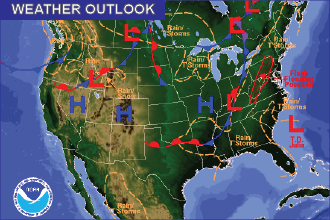 Published
Sunday, September 18, 2016
By Chris Sorensen
The run-up to the start of autumn Thursday will see sunny, hot days with minimal chance of rain in Kiowa County.
A broad ridge expands northward out of Texas and New Mexico Sunday leading to clear skies and no chance of rain. Through the latter part of the week, expect mostly sunny days with high temperatures in the upper 80s and low 90s. Some lingering moisture from the remnants of Tropical Storm Paine will begin to move into Colorado Tuesday, potentially leading to isolated storms over the eastern plains Wednesday.
Overnight lows will be in the 50s throughout the week.
Friday will mark the start of a cooler period, with a high in the low 80s ahead of low 70s currently forecast for Saturday as a strong Pacific front moves across the region.