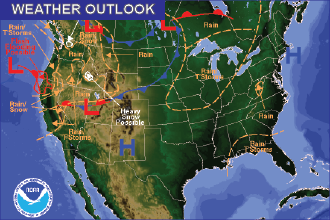 Published
Saturday, October 15, 2016
By Chris Sorensen
Expect a warm weekend ahead for activities in Kiowa County, such as the Kiowa County Road Rally, Haswell Bazaar, and Oktoberfest.
Saturday's forecast calls for high temperatures in the upper 80s, with mid-40s overnight. Sunday will be in the low 90s, with a Fire Weather Watch in place throughout the day. Open flames and outdoor burning are strongly discouraged as dry conditions and low humidity contribute to an elevated fire risk throughout southeast Colorado.
The daytime high Monday will remain around 90, with continued concern about fire danger. The overnight low in the upper 30s will mark the start of a cooling trend for the remainder of the week as an upper level disturbance passing to the north sends a cold front across the region.
Tuesday's high will be near 70, with an overnight low in the mid-30.
Wednesday, and through the remainder of the week, highs will be in the upper 50s to mid-60s, and overnight lows will be around freezing. Any area that has not yet had a killing freeze may do so by Friday morning.
Wednesday night also brings some potential for the first snow of the season, however any snow that falls should melt quickly.