Image
Weld County commissioner Scott James announces bid for Colorado's 8th Congressional District
(Colorado Newsline) Scott James, a Weld County commissioner, is launching a bid for Colorado's newest and most competitive congressional seat.
James announced his bid for the 8th Congressional District in a Twitter post Wednesday. The district, which was created by Colorado's independent redistricting commission following the 2020 census, is currently represented by Democratic U.S. Rep. Yadira Caraveo of Thornton.
"I'm not a politician," wrote James, a Republican who has held elected office in local government continuously since 2002. "I'm just a guy who has been given a gift to communicate, find common ground and a calling to serve."
Image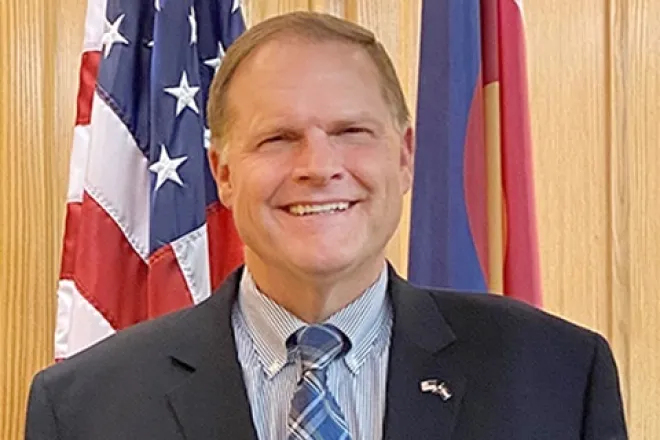 James is the host of a daily radio show on Big 97.9, a country music station based in northern Colorado. He was elected last year to his second term on the Weld County Board of Commissioners, and previously served for 16 years on the Johnstown Town Council, including a two-year term as mayor.
Caraveo, a pediatrician and former state lawmaker, narrowly won the race to become the new 8th District's first representative last year, defeating GOP state Sen. Barbara Kirkmeyer by less than 1 percentage point. Kirkmeyer announced earlier this week that she would not run for the seat again in 2024.
Since his election as a Weld County commissioner in 2018, James has been an outspoken opponent of legislative and regulatory efforts by Democrats at the state Capitol to tackle climate change and other environmental issues.
In 2021, when the Colorado Department of Transportation enacted a rule aimed at lowering greenhouse gas emissions by prioritizing climate-friendly infrastructure investments, James faulted the agency for "environmental activism" and being "preoccupied with cleaning the air." He also criticized a traffic-reduction program that Gov. Jared Polis later dropped under pressure from conservatives and business groups.
Image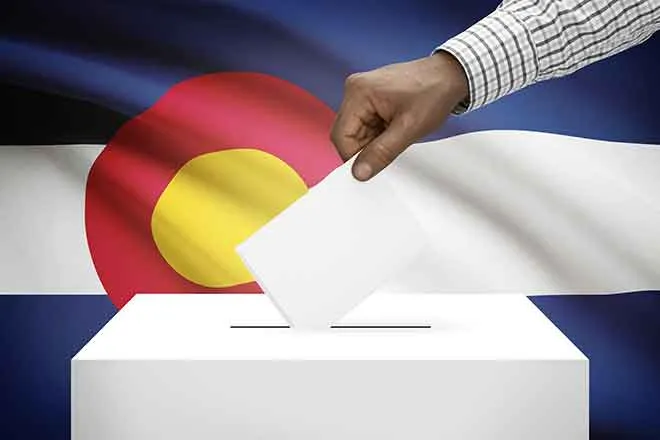 Weld County is home to the vast majority of Colorado's oil and gas production, and has long been a stronghold for conservative politics. The 8th District includes much of Weld County along with several northern Denver suburbs, and Caraveo's narrow win in 2022 came in large part thanks to her strong performance in Thornton and other Adams County suburbs in the more populous southern part of the district.
In a message on his campaign website, James wrote that Americans "live under an increasingly totalitarian state that wants to disrupt our families and dictate how we live our lives."
"Our nation is at a precipice," James wrote. "We either continue down the dangerous path we are on, or we return the focus to the aspirations and values of the people of Colorado."
Colorado Newsline is part of States Newsroom, a network of news bureaus supported by grants and a coalition of donors as a 501c(3) public charity. Colorado Newsline maintains editorial independence. Contact Editor Quentin Young for questions: info@coloradonewsline.com. Follow Colorado Newsline on Facebook and Twitter.