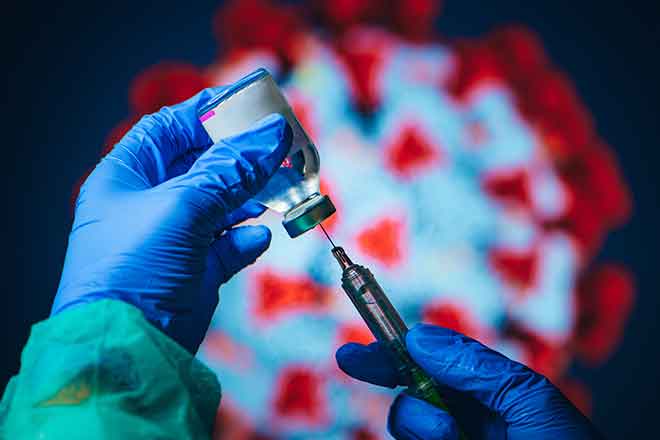 Published
Wednesday, February 17, 2021
(The Center Square) - Over 133,000 COVID-19 vaccine doses are stuck in route to Colorado because winter storms are impacting a distribution hub in Tennessee, Colorado's health department said on Tuesday.
The Colorado Department of Public Health and Environment (CDPHE) said it will continue working with local public health officials to ensure inoculation appointments still occur. The state had requested additional doses before the Presidents Day holiday and said it will help providers "move doses around to prevent cancellations."
"Colorado, along with all other jurisdictions and federal entities and programs were impacted by the delay because the weather issues were occurring at the hubs. The state expects more information about when we will receive the vaccine as the weather clears and shipping operations resume," the agency said in a statement.
The winter storm is currently impacting approximately 105 million Americans in the eastern half of the United States. States like Texas, which has been experiencing rolling blackouts for the last 48 hours, have been impacted the most.
Colorado felt some impact from the storm as a low front brought sub-zero temperatures to the Centennial State. In response, CDPHE had to delay opening or close many testing and vaccination sites.
The state is currently in Phases 1A and 1B of its vaccination plan. People with pre-existing health conditions or who are over the age of 70 years old are eligible to receive the vaccine, according to the state's COVID-19 dial.
Shortly before the holiday weekend, Gov. Jared Polis said the state is on track to vaccinate all Coloradans over 70 by the end of February. More than 302,338 Coloradans in this age group have already received both doses, representing approximately 77% of the state's goal.
Similarly, 35,618 Coloradans between the ages of 65 and 69 have received both shots, which is 22% of the state's vaccination goal, according to KDVR.
To date, Colorado has administered 704,052 first-dose vaccines and just 313,842 second doses.