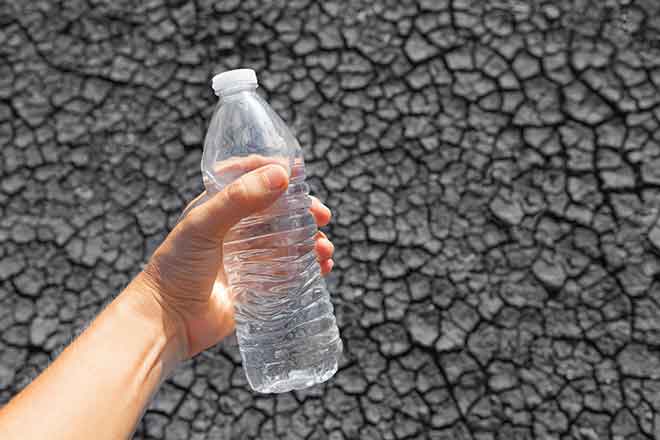 Published
Wednesday, May 18, 2022
(Wyoming News Service) Water is a precious commodity in Wyoming and across the Mountain West, and the Wyoming Food Bank is headed to replenish supplies for Rawlins residents who recently experienced a significant drop in water reserves and boil orders for drinking water.
Richard Plumlee, director of operations for the food bank, said a crew is set to deliver seven pallets of one-liter bottles today to all Carbon County residents experiencing food insecurity.
"Individuals having to decide between paying for food or other necessities such as rent," Plumlee pointed out. "For some of our elderly folks, also making that hard decision between paying for food or some lifesaving medications that they may need."
Today's distribution, set for 11 a.m. at 400 Lincoln Avenue in Sinclair, will not include food items. But Plumlee noted food bank trucks will be back on June 10 for the Mobile Pantry held every "even" month at the Carbon County Fairgrounds in Rawlins.
Lower-than-average snowpack and ongoing drought conditions, combined with what city officials called a perfect storm of maintenance issues, caused a water crisis in Rawlins in March.
Mira Miller, community relations coordinator for the city, said nearly $3 million have already been invested to fix broken mains and other infrastructure that depleted storage tanks, which triggered the boil order.
"And since then we've had a lot of the community want to start storing their own water," Miller observed. "And it's great that the Food Bank of Wyoming has come in to help those who are food insecure or (don't) have the extra money to put water just in storage."
Miller added water service in Rawlins can now meet normal household needs, but residents are being asked to water their lawns just once a week.
The Wyoming Food Bank distributed more than 13 million pounds of food in 2021, a 12 percent increase over the previous year, largely due to the pandemic's economic fallout. Plumlee stressed the most efficient way for folks to help is by making a financial contribution.
"We can make that dollar stretch a lot further than if someone were to go to a retail grocery store to buy food," Plumlee stated. "Every dollar that's raised here in Wyoming stays here in Wyoming. So those funds go directly into food and food programs for all 23 counties in the state."