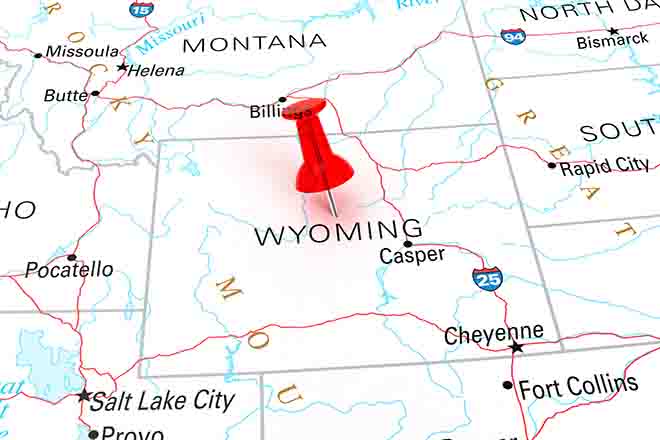 Published
Friday, October 22, 2021
Robert Davis | The Center Square contributor
(The Center Square) - Wyoming legislators will convene in Cheyenne for a three-day special session beginning October 26, the state Legislative Service Office (LSO) has announced.
According to a report by Cowboy State Daily, the session is expected to be narrowly focused on vaccine mandates. Approximately 20 bills are expected to be introduced during the session.
Thirty-five state representatives and 17 senators voted to hold the special session, while 19 lawmakers voted against it. Representatives cast their votes for the session by mail, the LSO said.
Sen. Ogden Driskill, R-Devils Tower, told The Daily that Republicans have already been working on three bills and "in the broadest terms, one deals with federal overreach, one is about employer mandates and then there's one about employee rights."
October 12, nine Democrats told state leadership in a letter that they voted against the session because it would be "an undue burden to the taxpayer, a waste of time and resources for legislators and our staff."
Co-signers of the letter include Reps. Cathy Connolly, D-Laramie, Mike Yin, D-Jackson, Karlee Provenza, D-Laramie, and Andi Clifford, D-Riverton, and Sens. Chris Rothfuss, D-Laramie, and Mike Gierau, D-Jackson.
Wyoming Governor Mark Gordon began floating the idea of holding a special session to "combat the federal overreach" from President Joe Biden's vaccine mandate in September.
At the time, Gordon directed Attorney General Bridget Hill to explore legal options to challenge the constitutionality of Biden's directive to the Occupational Safety and Health Administration to promulgate a rule requiring employers with 100 or more employees to verify whether their employees are fully vaccinated.
October 13, Gordon gave an update into the legal challenge, saying Hill is "continuing to strengthen alliances, improve potential arguments, and consider appropriate strategies."
Wyoming is among a coalition of 27 states that are fighting back against the mandate.