Image
Wyoming tourism spending down 23% last year
(The Center Square) — Wyoming's accommodation and restaurant sectors were the hardest hit last year due to the pandemic as overall tourism spending was down by 23%, according to a report from the state's tourism office.
The accommodation sector lost $54.6 million in travel spending, a 38.1% decrease, while foodservice spending was down $65.5 million, a 30.7% decrease, the Wyoming Office of Tourism's 2020 Economic Impact of Travel report said. Across the tourism industry, total travel spending in the state was down 23%, compared to a national average decline of 36%.  
Image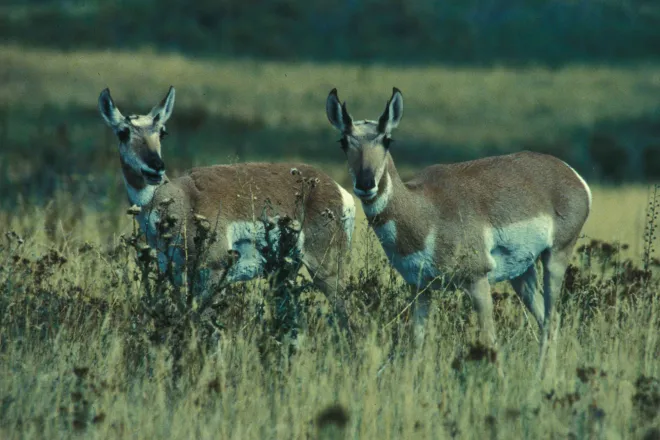 "Last year was unprecedented for the world and travel industry, but as the least populated state, Wyoming was uniquely positioned as a destination for those looking to enjoy wide-open spaces in a socially-distant environment," said Diane Shober, the office's executive director. "Our local communities and businesses worked hard this past year to safely welcome visitors, and we are now in a much better position because of their resiliency."
Chris Brown, executive director of the Wyoming Lodging and Restaurant Association and the Wyoming Travel Industry Coalition, said the report made it crystal clear how important a visitor economy is for Wyoming.
"Hotels especially are still really struggling right now because the business meetings and conventions sector of our industry still hasn't recovered, and so for them, it has been a slower recovery and they're still fighting through it," Brown told The Center Square.
Another problem is while the state is mostly reopened, businesses are having trouble finding employees, according to Brown.
"The biggest struggle the industry is dealing with right now is staffing," Brown said. "It's been incredibly difficult for businesses to get back to staffing levels. The hospitality industry under normal circumstances is a labor-intensive industry. It takes a lot of staff to run a successful fully staffed restaurant or hotel."
Brown cited two reasons for this. Firstly, many Wyoming hospitality businesses rely on a legal foreign workforce through J1 and H2B visas. COVID-19 threw a major wrench in that of an already complex system, keeping many of those workers out of the country.
The other problem is one that other states like New Mexico are facing as well.
"The extension of COVID unemployment benefit through September from our perspective is keeping some workforce simply not working and it's something that needs to be addressed," Brown said.
Going forward, Brown is excited for 2021 and expects to see a lot of travel into the state based on indicators. 
"We're anticipating a very strong summer and fall tourism season," Brown said. "We're hoping that visitors feel comfortable in coming to Wyoming and having a great experience. The message we want to get across right now is that Wyoming is open and ready for business."