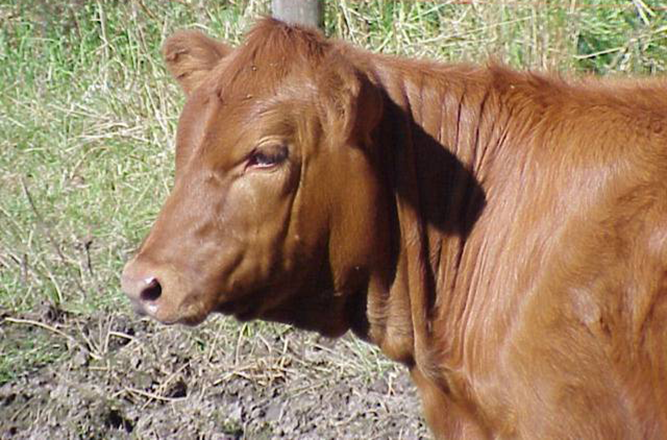 Published
Saturday, May 25, 2019
The weekend of June 1-2 will be a "double header" for beef youth exhibitors wanting to "beef up their game" in the show ring.
A day-long Stock Show University will kick off events Saturday, June 1, and a multi-breed Junior Extravaganza will follow Sunday, June 2. All events will be at the Arkansas Valley Fairgrounds in Rocky Ford.
WW Feed & Supply will again host the free clinic. "Curt and I enjoy providing this hands-on opportunity to 4-H and FFA youth," said Susan Russell, WW Feed & Supply co-owner. "This is a perfect non-competitive environment for the beef project youth to refine their fitting and showing skills." Sullivan Supply's "professors" will focus on showmanship, daily care, clipping, show-day grooming, and how to achieve that championship look. Details are available at WWFeed.com.
Youth should bring their steer or heifer, and equipment, as hands-on lessons will be demonstrated and replicated on their animal.
Animals are encouraged to stall overnight in the livestock barn in Rocky Ford at no charge. "Unfamiliar surroundings are better to try now, so this experience will make fair time less stressful for your animal," Russell said.
The Junior Extravaganza is hosted by Red Angus of Colorado, Rocky Mountain Shorthorn and Colorado Simmental Association as a joint breed field day, plus open educational contests, showmanship and a jackpot. The morning events, including a beef quiz bowl, salesmanship, and judging contests are all free and open to any youth. It will be followed by the competitive shows with breed divisions. Rules are can be found at ColoradoSimmental.com.
A Sunday lunch, courtesy of Neogen, will be followed by a showmanship contest. It is open to all youth, and it's a perfect opportunity for youth to practice their new skills learned during Stock Show U, Russell said.
An open blow-n-go style jackpot will start at 1:00 p.m. June 2. Steer and female divisions are offered, with a $10/head entry fee. Half the pot will be offered in cash payout prizes.
Pre-registration is available by contacting WW Feed & Supply at 719-384-4463 or wwfeed1@gmail.com