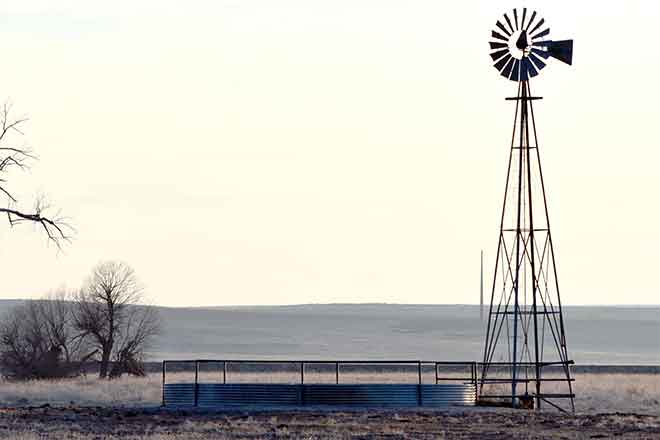 Published
Saturday, December 17, 2016
Producers know their costs of producing crops and livestock continue to be high while market prices are going down. As profits decrease or there are losses, producers may have difficulty securing operating loans or have to take money from the savings they accumulated over the past few years of good prices. What are they to do?
Colorado State University Extension will host six outlook and strategy forums throughout Colorado in January and February. Producers participating in the forums will learn about the outlook for commodity prices, production costs for each area, current Farm Service Agency programs, and various strategies for being profitable when prices are low.
Dr. Stephen Koontz, CSU agricultural marketing expert, will present current outlook information for commodities common to the areas in which the forums will be conducted. Koontz is well known throughout Colorado and the U.S. for his knowledge of the domestic and world factors that drive market prices for such things as corn, wheat, cattle, oilseeds, and hay. He is also familiar with imports and exports.
Brent Young, Jeff Tranel, and Jenny Beiermann, CSU agricultural and business management economists, will discuss the costs and returns for various commodities. They will also explore strategies, including new crop insurance products, that a producer might use to change his production and marketing to better match his individual costs with forecasted market prices. USDA Farm Service Agency personnel will talk about the FSA programs available to producers in Colorado.
The Ag outlook and strategy forums will be held in Montrose at Friendship Hall on January 11th, Sterling at the NJC campus on February7th, Burlington at the Community Center on February 8th and Limon at the Hub City Senior Center on February 15th. All programs will be held from 11:00 am to 2:30 pm and lunch will be provided.
Registration is required and fees are $30 online and $35 by phone. To register online go to https://2017agoutlook.eventbrite.com by phone call (970) 522-7207 and ask for Rebecca.
Two additional forums will be held in Greeley at the Farm Show on January 26th and in Lamar on February 3rd as part of an all-day Ag event.
For more information about the forums, please contact Brent Young at 970-522-7207 or brent.young@colostate.edu.